DATE / TIME:

2023•01•24 18:00 - 19:00

Location:

Online

"Digital Governance as a Propeller for More Effective, Accountable, and Inclusive Institutions"
---
On 24 January 2023, UNU will host "Digital Governance as a Propeller for More Effective, Accountable, and Inclusive Institutions: Trends and Challenges", a BIG IDEAS Dialogue with Dr Delfina Soares, Director of the United Nations University Operating Unit on Policy-Driven Electronic Governance (UNU-EGOV). This event will be held via Zoom webinar at 18:00 JST (UTC+9).
Technological advances have rapidly altered the landscape of governance, impacting the powers and roles of governments and the ways in which they govern.
Digitisation has enormous potential to improve core government functions, contribute to more resilient and sustainable public administration, and enhance citizen-centric services at all levels of the state. However, turning the promises of digital solutions into tangible, measurable, and consistent outcomes remains challenging in most countries.
Dr Soares will join UNU Senior Vice-Rector Sawako Shirahase to discuss the trends and challenges of digital governance and UNU-EGOV's role in fomenting digital transformation.
Please note this event will be in English; Japanese interpretation will not be provided. Advance registration by 23 January is required. Registrants will receive an email on the day of the event with a link to attend via Zoom webinar.
---
About the Speaker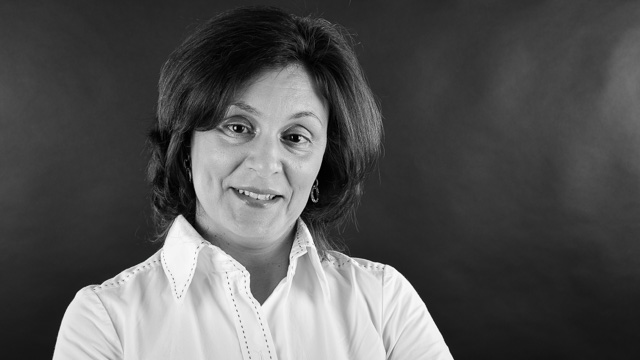 Dr Delfina Soares is the Director of the UNU Operating Unit on Policy-Driven Electronic Governance (UNU-EGOV). Dr Soares has been associated with the Operating Unit since 2015, when she joined as Adjunct Associate Professor. She has strong ties to UNU-EGOV's host university, the University of Minho, where she has held various positions over the past 18 years, including Lecturer and Assistant Professor at the Department of Information Systems and as a Researcher with Centro ALGORITMI.
She holds a PhD in Information Systems and Technologies and a MSc in Informatics, both from the University of Minho. Her areas of research and expertise include electronic governance at a national, local, and sectorial level, electronic government interoperability and cross-agency collaboration, electronic democracy and electronic participation, and electronic governance measurement and monitoring. She has been member of organiational, programme, and scientific committees of multiple conferences, tracks and workshops in the Information Systems and Technology (IST) area and, particularly, in the e-Governance area. Dr Soares has also participated and supervised national and international research projects in the area of IST in governance, and delivered talks, seminars, and presentations on the theme of e-Governance to postgraduate students and to public administration practitioners.
For more on Dr Soares' background, see her full profile.
---
About the series
The BIG IDEAS: SDGs Dialogue Series introduces the people, projects, and organisations behind shared efforts to achieve the Sustainable Development Goals (SDGs). Each event features leading representatives and researchers from international organisations, UN agencies, and UNU institutes to stimulate discussion on sustainable development issues and initiatives. The events provide a unique opportunity for young researchers, graduate students, and civil society to become more familiar with SDG-related topics, ask questions, and learn how they can contribute to local and global SDG progress.