DATE / TIME:

2018•05•11 14:00 - 15:00

Location:

Guimarães
Speaker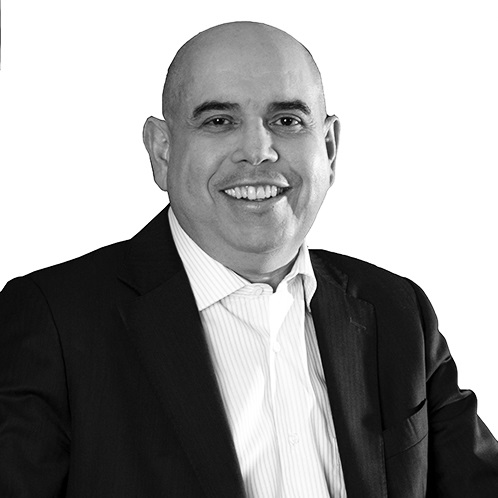 Mr. Barbosa is responsible for managing nationwide ICT stand-alone survey projects for the production of ICT-related statistics on the access to and use of ICTs in different segments of society in Brazil, including indicators on Digital Economy, e-Commerce and e-Government. He coordinates capacity building programs in survey methodologies in Latin America and Portuguese-speaking countries in Africa. Mr. Barbosa was the Chair of the Expert Group on ICT Households indicators (EGH) from the International Telecommunications Union (ITU) from 2012 to 2017, and is currently member of the International Advisory Group of Experts on the Global Kids Online project (UNICEF and LSE) and member of the Council Board of The Innovation Center for Brazilian Education (CIEB).
Mr. Barbosa holds a PhD degree in Business Administration from Getulio Vargas Foundation (Brazil), a Master Degree in Business Administration from Bradford University (UK), a MSc Degree in Computer Science from Federal University of Minas Gerais (Brazil), and a BSc Degree in Electrical Engineering from Catholic University (Brazil). He has also conducted postdoctoral research at HEC Montreal (Canada) in the area of electronic government.
Abstract
Information and communication technologies (ICTs) are at the epicenter of the digital transformation that society is undergoing and which have profound social and economic implications. Therefore, measuring and monitoring the expansion of these new technologies, access to and use of ICTs by citizens, businesses and government through research aimed at producing data for public policies is a critical activity for nations. The regular production of reliable and internationally comparable data is fundamental to the process of designing and monitoring public policies as well as an important source of data for academic research.
This seminar aims to discuss the methods of production of ICT statistics by the Regional Center for Studies on the Development of the Information Society (Cetic.br), linked to the Brazilian Network Information Center (NIC.br). Cetic.br is responsible for the regular production of indicators and statistics on the availability of ICTs in Brazil. Cetic.br also conducts capacity-building programs in survey methodologies in Latin America and in Portuguese-speaking countries in Africa and cooperates with international organizations in the definition of methodological standards and indicators harmonization.
It will be presented an overview of the key projects being conducted by Cetic.br, including the electronic government survey, the methodological approaches used, the indicators produced, as well as discuss the opportunity to use the microdata for academic research purposes. Among the methods will be highlighted quantitative and qualitative approaches, big data and tools for automated data collection using web scrapping and data analytics techniques. Currently Cetic.br regularly conducts the following research on access and use of ICT in the following areas: households and individuals, children online protection, businesses, electronic government, education, health, culture, non-profit organizations, access providers and public access centers.