DATE / TIME:

2018•05•08 10:00 - 11:00

Location:

Guimarães
Speaker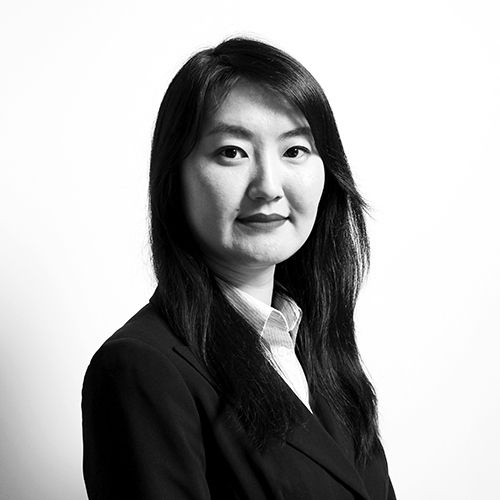 Anuujin Sanjaajamts plays a leading role in the making of the policy and legal environment of e-Government development and Digital Transformation Initiatives in Mongolia, and has developed Government ICT Policy up to 2025 (Government Resolution #47/2017), Rule on Government Electronic Database (Government Resolution #159/2017), and Operation of Public Service Delivery Electronic Machine (Government Resolution #23/2015). She is also Assistant Secretary of the National ICT Policy Council of Mongolia, which is providing guidance on the development of information and communications sector legislation, policies and to coordinate inter-sectoral coordination.
Prior to this position, she was the Deputy Director of Project Management Department at CITA and implemented various types of projects related to ICT.
Anuujin Sanjaajamts holds a Specialist Degree in Economics from the Moscow Technical University of Communications and Informatics, Russian Federation (2007) and a Master's Degree in Public Administration from the Sungkyunkwan University, Seoul, Republic of Korea (2015).
Abstract
Smart governance is the governance model which is emerging worldwide as the solution for sustainable development. Today, countries around the world are changing rapidly, from the industrial to the technological era, moving towards a knowledge-based society and economy. Modernization and innovation of public administration heavily lies in the use of information communications technology for improving the relationship between government to government (G2G), government to citizen (G2C), government to business (G2B), and government to public employees (G2E).
Mongolia developed its first e-Government policy in 2005, entitled "E-Mongolia National Program". Currently, Mongolia is determined in creating a knowledge society by developing information and communications technology as a facilitator and enabler for achieving a full operational government model and a sustainable social and economic development.
Mongolia is the country with the lowest population density in the world, with only 3 million inhabitants, of which 80% are under 35 years old, that is, a very young population in general. It is also a landlocked country situated between Russia and China.
This seminar provides a brief overview of the Mongolia context in terms of economy, ICT infrastructure and policies for urban development at national and local levels. Therefore, the topics that will be covered are: 1) the Mongolian main targets for smart cities; 2) the national, regional and local policies for smart cities; and 3) two case studies on smart cities will be explored: the Ulaanbaatar city case (capital) and the Darkhan city case.