DATE / TIME:

2021•11•24 16:30 - 17:30

Location:

Guimarães
Abstract
This seminar discusses the need for governments to engage with a range of stakeholders and how clear roles and responsibilities can aid that engagement. In addition, smart governance may require changes in processes and the use of new technologies in order to be effective. An elaborated framework may be used as a guide it works to achieve a view of what makes the city smarter seeks to understand its dimensions, components, and elements, allowing a multidimensional view of the city/government.
Speaker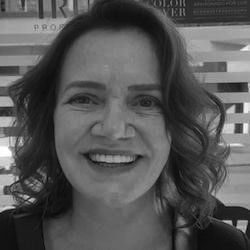 Beatriz Barreto Brasileiro Lanza (Ph.D.) is currently a Research Fellow at the Center for Technology in Government at the State University of New York – Albany (CTG SUNY). She is also a member of the Smart City Smart Government Research Practice Consortium (USA). Dr. Beatriz Lanza is PhD in Administration from the Universidade Federal of Paraná (Brazil) and CTG SUNY (USA) and Postdoc in Smart Cities at Pontifícia Universidade Católica do Paraná (Brazil). She is currently IDB Consulting in Digital Government for the Brazilian States and Local Government. She is also the leader of the Technical Scientific Nucleus of the Brazilian Digital Transformation Group of State and District Governments and Coordinator Postgraduate Course in Digital Government. Previously she worked as a Senior Analyst at Paraná State Government for 20 years. Its recent research was on digital transformation in subnational government. She was a track chair in DGO 2021 and will be in 2022 on Digital Transformation in Subnational Government. She has published in various international peer-reviewed journals, regularly gives invited talks at major conferences on Digital Government and Smart Cities.
---
If you require more information about this event, please email us: egov@unu.edu.