DATE / TIME:

2020•06•23 10:00 - 11:00

Location:

Guimarães
Abstract
We live in a document-based society. Currently, a person has to learn and use dozens of different protocols and interfaces to access his documents. The issuer of the document may change it without the consent or even the knowledge of the person. If the issuer no longer exists, it may be difficult to access documents or to prove its authenticity. Services may be denied to a person due to a forgotten or damaged document. A person may miss opportunities and rights due to document-related issues. uDOC is a proposal of a supra-national document management service that addresses these and other document-related problems and helps include persons in the digital society.
Speaker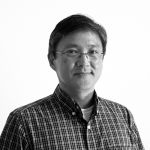 Flavio Yuaca is currently a Government Fellow at UNU-EGOV. He is a geoprocessing expert (Universidade Federal do Paraná, Brazil, 1996) and has been working with Information and Communications Technology (ICT) for more than 25 years. At Goiania City Government he was the executive coordinator for projects derived from the Inter-American Development Bank's Emerging and Sustainable Cities Initiative, including the Greenhouse Gas Inventory, Results-Based Management and the Integrated Operations and Control Center (IOCC), part of the strategy to introduce Smart Cities concepts in Goiania.
He coordinated the development of SIGGO (Geographic Information System), MUBDG (Digital Map of Goiania) and eDOC (Electronic Documents). He was also a database and data administrator and was responsible for implementing real-time systems at Caixa Economica do Estado de Goias (bank). He was the research and development manager of one of the first AFC (Automated Fare Collection System) for public transportation in Brazil. He also served as a member in editorial boards of Brazilian geographic information and technology magazines such as MundoGEO, infoGEO and Fator GIS and as member of technical committees for events such as MundoGEO Connect, GIS Brasil, Brazilian Symposium on Geoprocessing, GEOBrasil and GEO Summit Latin America. He was an instructor at GITA (Geospatial Information and Technology Association) and in postgraduate courses in the area of geotechnologies. He is currently the Research and Development Manager of the Government Secretariat in Goiania City Government.