DATE / TIME:

2022•03•22 10:00 - 11:00

Location:

Guimarães
Abstract
This seminar presents the researcher interaction with the Ethics Committee for Research in Social and Human Sciences (CEICSH) of the University of Minho in the context of the project The use of open government data (OGD) by the Brazilian public sector, within the scope of the Doctoral Program in Technology and Information Systems (PDTSI). We discuss the preparation and submission processes highlighting the most challenging steps.
Speaker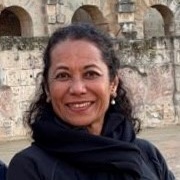 Ilka Kawashita's current research involves digital transformation, focusing on the public sector's use and re-use of open data. She holds a master's in computer science from the University of Montreal, Canada, and graduated in Mechanical Engineering at the University of Brasilia, Brazil. Ilka is a Brazilian public official (on leave) and is pursuing her Ph.D. degree at the University of Minho, Portugal. She is also an Associate Faculty at the University of Phoenix in the United States (US). Project manager practitioner with more than 20 years of experience in project management, systems analysis, and software development. She worked in Brazil, Canada, and the US for government, semiconductor, and software development industries.
---
If you require more information about this event, please email us: egov@unu.edu.