DATE / TIME:

2023•03•21 10:00 - 11:00

Location:

Guimarães
Abstract
As more and more cities are becoming digitalized and interconnected, the need for such trained personnel specialized in Smart Cities and Resilience is growing rapidly yearly. The CRISIS Project aims to develop a new job profile for and to design, develop and deliver a pilot training program to certify the first cohort of Smart City Resilient Officers (SCROs). Through the Pilot Training Program (MOOC), you'll gain essential knowledge and skills in smart city planning, resiliency management, and business and financial management skills, among others.
Speaker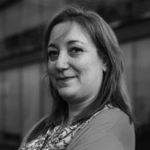 Isabel Ramos is an Associate Professor (Ph.D., Habilitation) at the Department of Information Systems of the University of Minho in Portugal. She has a Ph.D. in Information Technologies and Systems, specialization in Information Systems Engineering and Management, since 2001. Isabel Ramos is the Head of the Department of Information Systems. She was the Director of the Doctoral Programme in Information Systems and Technologies (2014-2019) and President of the Portuguese Association for Information Systems. Isabel Ramos is the past President of the Portuguese Chapter of the Association for Information Systems and President of the Portuguese Association for Information Systems. She is the Chair of the Technical Committee 8 (Information Systems) of IFIP – International Federation for Information Systems, as well as the Portuguese representative.
Isabel Ramos is AIS VP of Membership and she was a member of the AIS Communications Committee and the AIS LEO award Committee. She was awarded the: IFIP Outstanding Service Award (2009), IFIP Silver Core Award (2013), and IIAKM – Lifetime Academic Achievement Award (2021). She is the University of Minho contact at the European Research Centre for Information Systems (ercis.org) working on the themes of Digital Transformation in SMEs. Isabel Ramos coordinated the research group Information Systems and Technologies for the Transformation of Organizations and Society (ISTTOS) from 2008-2015 and the Thematic Research Stream Resilience and Agility of Organizations of the Algoritmi centre of the University of Minho.
She has co-chaired several important conferences of which stands out the European Conference on Information Systems 2017 received about 950 submissions. She advises several Ph.D. and Master dissertations in the areas of Knowledge and Innovation Management and IST for Organizational Resilience. She is the principal researcher in several projects in partnership with Portuguese companies and governmental agencies and in European-funded projects. She is co-author / co-editor of 9 books and more than 150 scientific and technical papers.
---
If you require more information about this event, please email us: egov@unu.edu.
Co-financed by: