DATE / TIME:

2020•02•18 14:00 - 16:00

Location:

Guimarães
Abstract
The current context is both complex and challenging. Also, considering the usage and exploration of the digital this includes an even greater complexity resulting from time space alternatives. For both nations and states, such challenges are in place and force digital transformation. Such challenges are critical for their existence as we known them. As so, we are on need of further knowledge in order to develop new solutions for old and new problems.
This seminar proposes a visit to conducted research from the TRS group since 2013 related with e-Government and smart cities and to discuss potential new projects.
Speaker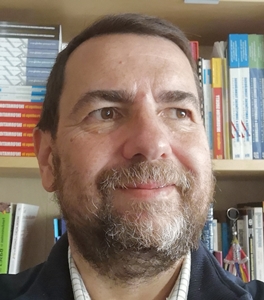 Full Professor at the Science and Technology Faculty at University Fernando Pessoa (UFP), Luís Borges Gouveia is coordinator of the PhD Program in Information Science, specialty of Systems, Technology and Information Management, at UFP and member of the North Directory of APDSI (Associação para a Promoção da Sociedade da Informação), an Information Society-related non-profit organisation.
He holds an Habilitation on Engineering and Industrial Management from the University of Aveiro, a PhD in Computing Science from the University of Lancaster (UK), a Master's degree in Computer and Electronic Engineering, from the University of Porto, and a diploma in Applied Mathematics / Informatics from University Portucalense.
He authored 18 technical books including information society, e-government and smart cities and publishes more than 300 scientific papers on related topics. He is also supervisor of several Master and Doctoral projects in the same areas related with the application and usage of the digital in human activity. The list of supervised works are available here.