DATE / TIME:

2023•05•09 10:00 - 11:00

Location:

Guimarães
Abstract
Advances in technology increasingly empowered citizens to become active seekers and even co-producers of e-government information and services rather than being only passive recipients. Citizens' interactions with each other reached such a point that they could contribute to the quality and quantity of e-government services. Examples of this citizen-to-citizen (C2C) interactions adding value to current e-government services or triggering new and innovative ones are increasingly observed worldwide. Although C2C interactions is not a new phenomenon, it is a relatively overlooked topic in e-government studies. Current e-government literature is insufficient in exploring and explaining the evolving nature, increasing occurrence, and various outcomes of these interactions. This article aims to fill the gap in the e-government literature by analyzing C2C interactions in detail and discusses how to regulate the C2C interaction processes and their useful and harmful outcomes.
When C2C interactions get integrated into government activities and form e-government value chains (as in C2C2G or G4C2C), they contribute to the electronic provision of government information or services. C2C interactions also create beneficial (advantages of C2C) and harmful (disadvantages of C2C) outcomes. The main advantages of C2C interactions are their support for governments in making decisions, solving problems, and improving public services. Their main disadvantages are distributing misinterpreted or manipulative information, causing uncertainty, and even digital vigilantism. The article ends with suggestions for future research, such as different scenarios of government regulation for C2C interactions.
Speaker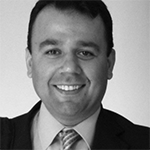 Mete Yildiz is a Senior Research Analyst at the United Nations University (UNU-EGOV) and also a Professor of Public Administration and Policy at Hacettepe University, Turkey. He is an expert on digital government and public policy analysis. He has been teaching classes (i.e. digital government, technology policies, comparative public administration, government reform), and has been to Indiana University (USA) and Sapienza University of Rome (Italy) as a visiting professor.
He worked as a consultant to the Turkish Government during the preparation of the National E-Government Strategy and Action Plan from 2014 to 2016. He also consulted UNICEF, Turkish Scientific and Technological Research Council, Turkish Public Administration Institute as well as the ministries of Interior, and Family and Social Policies about digital government and public policy analysis. Mete Yildiz acted as a rapporteur of the e-government report for the 11th Turkish Development Plan in 2018; and served as the founding chairman of public policy studies at Hacettepe University from 2014 to 2022. Mete Yildiz has written several books and numerous articles extensively about digital government and technology policies.
---
If you require more information about this event, please email us: egov@unu.edu.
Co-financed by: