DATE / TIME:

2022•11•29 10:00 - 11:00

Location:

Guimarães
Abstract
Employees' complaints about the routinization of jobs and a decrease in autonomy have been cited as primary reasons for employee turnover in government organisations. This study analyses the relationship between job characteristics and public service motivation (PSM) to shed light on this issue. Employing an online survey completed by employees from the Turkish Regional Development Agencies, we examined the effect of job characteristics on the PSM of highly-skilled employees. The results show that employees' PSM is fostered when they use high-quality skills in implementing their duties. Autonomy, an employee's self-direction to decide the methods and timing of work, is another critical factor affecting PSM. It was found that job redesign would foster the PSM of highly-qualified employees.
Speaker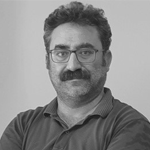 Naci Karkin is a Senior Research Associate at the United Nations University (UNU-EGOV). He has experience as an academic scholar in information and communications technologies (ICT) in the discipline of public administration. He moved to UNU after twenty-one years as a faculty member in the department of Political Science and Public Administration at Pamukkale University.
His main research interests include e-government, social media, e-participation, ICT4D, and public policymaking. Dr. Karkin has many publications in the ICTs and public administration field, book chapters of international publishing houses like Springer, Nova, IGI Global, and Edward Elgar, and has articles published in top information science journals like International Journal of Information Management, Government Information Quarterly, Information Technologies for Development, Information Polity, and Asia-Pacific Journal of Public Administration.
---
If you require more information about this event, please email us: egov@unu.edu.
Co-financed by: