DATE / TIME:

2017•02•28 10:00 - 11:00

Location:

Guimarães
Abstract
Georgia is a good example of how a Government in less than a decade can transform a former communist country on the brink of becoming a "failed state" image, with a broken economy, endemic corruption, huge foreign debts, limited compliance with the rule of law, high crime rates, and an unstable and over-bureaucrative public sector into a modern, transparent democracy, a professional and corruption-free public administration, with a deregulated and attractive business environment and good economic growth. Georgia is today recognised internationally as a regional leader (South Caucasus and Eastern Partnership Countries) and ranked "best reformer" globally (World Bank Doing Business surveys).
The presentation will look at role of IT and technologies played in the reform process.  During the presentation Georgian eGovernance frameworks will be analysed from organisational, institutional, legal and strategic perspectives. Ongoing and future reform initiatives will be highlighted before summarising the key factors facilitating either the success or failure in Georgia and countries embarking on a similar path.
Speaker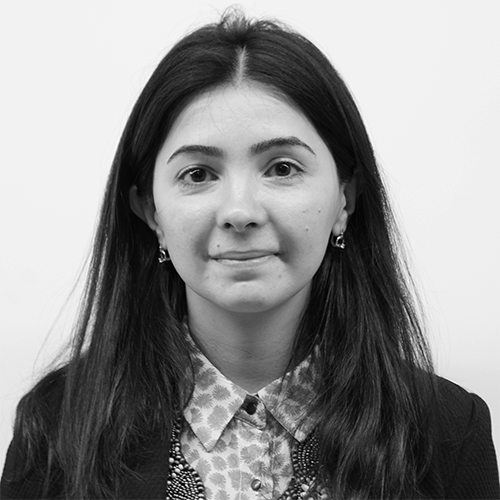 Nata Goderdzishvili is a legal expert with more than 10 years of working experience in various fields of law including public and administrative law, business and ICT law. Ms. Goderdzishvili has working experience for governmental, non-government, international organizations and private sector. Professional career started in the business sphere, later continued in the public sector, followed by USAID, PricewaterhouseCoopers and currently works as a Head of Legal Department in the Data Exchange Agency, Ministry of Justice of Georgia. At present, Ms. Goderdzishvili is actively involved in all activities of the DEA in the fields of law and international relations. Primary responsibilities include elaboration of e-government policies, strategies and legislation, information security standards, coordination of international relations, working with foreign donors.  At PWC provided tax and legal consultancy to the clients, translated Georgian Tax Code into English and drafted Georgian tax handbook for foreigners. As a Fiscal Attorney in the USAID provided technical assistance to the Government of Georgia in improving business framework, especially in terms of tax and customs regulations.  As the State Representative to foreign courts and international arbitration bodies, protected Georgia's interests against foreign investors in ICSID (International Center of Settlement of Investment Disputes) and ICC (International Chamber of Commerce) arbitrations and foreign courts. Participated in the elaboration of alternative dispute resolution framework in Georgia. Has taken part in intergovernmental negotiations in the field of investment raising. Contributed to the signature of numerous international agreements, holding top management positions in the Ministry of Justice headed Georgian governmental delegations abroad.