DATE / TIME:

2023•02•28 10:00 - 11:00

Location:

Guimarães
Abstract
Nobody can maintain a lasting and useful copy of culture and heritage if not managed and classified well, then transformed digitally and stored virtually. The motto of shifting from "space" to "cyberspace" is the best description of this thesis. The digital transformation of these components of culture and heritage is an ever-increasing issue, facing lots of challenges worldwide. In particular, five categories are very essential elements of any gigital culture and heritage presence. These are Digital Content, Digital Presence, Legislation and Policies, Sustainability and Viability.
Two main criteria determine the shape of digital transformation of culture. The first is the presence in cyberspace: This is the knowledge about what and how much of culture and heritage is present in digital format, with technical details such as quality, quantity, type of data, validity, and accessibility, etc.
The second is the Usage: this is about how citizens and users can benefit from the e-presence of culture and heritage. It measures online active presence, information publication, and other online uses of contents of e-culture and e-heritage. An index is suggested to measure these criteria and qualities, providing assessment of the quality of digital appreciation and level of transformation achieved in the field of culture, art and heritage of a nation. It identifies the level of the technology being used, with emphasis on open data, smart technologies, cloud-based platforms, artificial intelligence applications in this digital transformation. It also measures the impact of digital transformation in these sectors on society inclusion, and social integration, not only nationwide, but also internationally with other cultures. As an added value, it provides an assessment of the opportunities for digital art economics
Speaker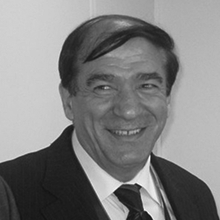 Dr. Saleem Zoughbi is a senior associate expert at UNU-EGOV. He is directly involved in the concept of digital transformation in many aspects, one of them is the use fo technology for preserving national culture, art and heritage in different countries. His concern in this regard is the policies and strategies adopted by ministries of culture in different countries, as to what kind of technology platforms, practices, data policies and the like.
---
If you require more information about this event, please email us: egov@unu.edu.
Co-financed by: