DATE / TIME:

2018•05•10 10:00 - 12:00

Location:

Guimarães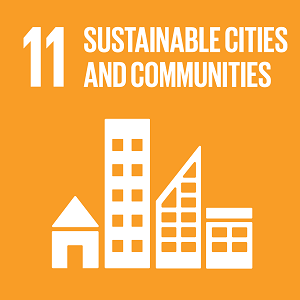 Smart Cities are increasingly becoming the ideal solution for urban settlements to address the main issues and challenges that the future will bring. The importance of this sustainability paradigm in communities all around the globe is internationally recognised by numerous organisations.
In 2015, the member states of the United Nations signed the 2030 Agenda for Sustainable Development, an action plan that comprises 17 Sustainable Development Goals, including one that is targeted at the cities of the future: make cities and human settlements inclusive, safe, resilient and sustainable (Goal 11). In addition, at the United Nations Conference on Housing and Sustainable Urban Development (Habitat III), held in 2016, the New Urban Agenda was adopted, contributing to achieve goal 11 and to further implement the 2030 Agenda for Sustainable Development.
This seminar will begin to discuss some key concepts related to Smart Sustainable Cities and how UNU-EGOV is working on this topic. After this introduction, there will also be a presentation about the Indian Smart Cities Mission by Vikas Kanungo, Senior Consultant on Smart Cities and Mobile Governance at the World Bank. In this context, Swayan Chaudhuri, Mission Director for the Missions of Smart Cities & AMRUT, will present the plan of Panaji Smart City and identify opportunities for collaboration.
After the seminar there will be an internal meeting with all stakeholders to discuss future partnerships between the entities involved.
---
Agenda
10:00 | UNU-EGOV presentation by Delfina Soares
10:15 | Smart Cities Research Line presentation by Nuno Lopes
10:30 | Indian Smart Cities Mission by Vikas Kanungo
11:00 | Plan of Panaji Smart City and collaboration opportunities by Swayan Chaudhuri
11:30 | Questions & Answers
11:45 | Internal meeting to discuss possible partnerships