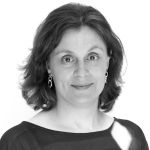 INSTITUTE:

UNU-EGOV

OFFICE:

Campus de Couros, Rua Vila Flor 166 4810-445 Guimarães, Portugal

E-MAIL:

soares@unu.edu

PHONE:

+351 253 510 856
Research Interests
Electronic democracy and electronic participation
Electronic Governance
Information systems interoperability
Information systems management
Public administration
Education
PhD, Information Systems and Technology, University of Minho, Portugal (2010)
MSc, Management Information Systems, University of Minho, Portugal (1999)
BA, Systems and Informatics Engineering, University of Minho, Portugal (1994)
Appointments
Adjunct Assistant Professor, United Nations University Operating Unit on Policy-Driven Electronic Governance (UNU-EGOV)
Member of the Executive Committee of the Laboratory for the Study and Development of the Information Society (GÁVEA)
Member of the Board of the Portuguese Chapter of the Association for Information Systems (AIS)
Member of the Executive Committee of the Portuguese Association for Information Systems (APSI)
Biographical Statement
Delfina Sá Soares is an Assistant Professor at the Department of Information Systems at the University of Minho, Portugal, where she has been teaching since 1994. She is also currently an Adjunct Assistant Professor at the United Nations University Operating Unit on Policy Driven Electronic Governance (UNU-EGOV), located in Guimarães, Portugal. Delfina holds a BA in Systems and Informatics Engineering and an MSc in Informatics (specialization in Informatics for Management). She also holds a PhD in Information Systems and Technologies, with a thesis titled "Information Systems Interoperability in Public Administration".
Delfina's research interests include: information systems management; information systems interoperability; electronic democracy and electronic participation; and electronic governance at a national, local and sectoral level. She has been member of organization, programme and scientific committees of multiple conferences, tracks and workshops in the information systems and technology (IST) area and, particularly, in the e-governance area.
Delfina has been participating and supervising national and international research projects in the area of IST in governance, focused on the way IST can be used to promote the reformation, transformation and modernization of all state governance activities. She has also been delivering talks, seminars and presentations on the theme of e-governance to postgraduate students and to public administration practitioners. Delfina is member of the executive committee of the Laboratory for the Study and Development of the Information Society (University of Minho). She is also a member of the board of the Portuguese chapter of the Association for Information Systems and of the executive committee of the Portuguese Association for Information Systems.