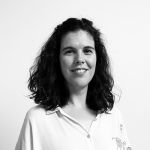 INSTITUTE:

UNU-EGOV

OFFICE:

C0-04: Campus de Couros, Rua de Vila Flor 166, 4810-445 Guimarães, Portugal

E-MAIL:

joana.carvalho@unu.edu

PHONE:

n/a
Research Interests
EGOV Measurement and Monitoring
Enterprise architecture in government
Local governance
Education
PhD, Information Systems and Technology, University of Minho, Portugal (ongoing)
MSc, Information Systems Engineering and Management, University of Minho, Portugal (2013)
BA, Informatics Engineering, University of Minho, Portugal (2011)
Appointments
Visiting Fellow, UNU-EGOV (Portugal)
Biographical Statement
Joana Carvalho is a Research Assistant at UNU-EGOV, participating in the EGOV Measurement, Assessment and Monitoring project. She is also a PhD in Information Systems and Technology at the University of Minho. She graduated in Informatics Engineering and holds a Master's degree in Engineering and Management of Information Systems, both from the University of Minho. During her research in the masters' program, she worked with the Municipality of Porto trying to understand the impact of Enterprise Architecture in organisational agility.
She has also worked in a consulting company for three years where she would accompany projects of organisational and product innovation or internationalisation for small and medium enterprises and organisations. Her work also encompassed the preparation and submission of applications to national public tenders.
Besides her work, she collaborates in several volunteering organisations, including the Food Bank, where she provides technical support and helps in the management of volunteers.