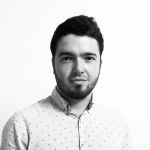 INSTITUTE:

UNU-EGOV

OFFICE:

C1-10: Campus de Couros, Rua de Vila Flor 166, 4810-445 Guimarães, Portugal

E-MAIL:

louis.geoffroyterryn@studenti.unimi.it

PHONE:

+351 253 510 866
Research Interests
Accountability and legibility of automated decisions
Digital divide and e-Inclusion
e-Government and Sustainable Development
Regulation of Big Data analytics
Education
LL.M in Sustainable Development, University of Milan, Italy (ongoing)
BA in European Studies, Maastricht University, The Netherlands (2016)
Appointments
Visiting Fellow, UNU-EGOV (Portugal)
Student Research Assistant and Editor, Department of International Public Law, University of Milan (Italy)
Biographical Statement
Louis Geoffroy-Terryn is currently a Visiting Fellow at the United Nations University Operating Unit on Policy-Driven Electronic Governance (UNU-EGOV), and an LL.M candidate at the University of Milan. He is also an editor of a student-led platform on Sustainable Development Law.
During his stay at UNU-EGOV, his research focuses are on the use of disruptive innovations by Public Administration, and specifically on their regulatory framework, risk-mitigation efforts and alignment with Sustainable Development Goals (SDGs). In parallel to completing his LL.M Thesis with UNU-EGOV on the use of "Social-Scoring" by public authorities, Louis also takes part in various in-house projects concerned with Blockchain and Artificial Intelligence. There, he contributes to developing a broader understanding of the legal, regulatory, and government issues stemming from the mainstreaming of these technologies across public authorities' competences.
His research interests and past experiences have to do with European and international legal and socio-economic affairs, democratisation and accountability of decision-making, regulation and risk-mitigation of innovation, and innovation for governance and inclusion.