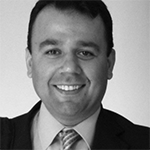 INSTITUTE:

UNU-EGOV

OFFICE:

Rua de Vila Flor 166, 4810-445 Guimarães, Portugal

E-MAIL:

myildiz@unu.edu

PHONE:

n/a
Research Interests
Digital Government
Government reform
Policy analysis
Public administration
Appointments
Senior Research Analyst, United Nations University (UNU-EGOV), Portugal
Professor of Public Administration and Policy, Hacettepe University, Turkey
Biographical Statement
Mete Yildiz is a Senior Research Analyst at the United Nations University (UNU-EGOV) and also a Professor of Public Administration and Policy at Hacettepe University, Turkey. He is an expert on digital government and public policy analysis. He has been teaching classes (i.e. digital government, technology policies, comparative public administration, government reform), and has been to Indiana University (USA) and Sapienza University of Rome (Italy) as a visiting professor.
He worked as a consultant to the Turkish Government during the preparation of the National E-Government Strategy and Action Plan from 2014 to 2016. He also consulted UNICEF, Turkish Scientific and Technological Research Council, Turkish Public Administration Institute as well as the ministries of Interior, and Family and Social Policies about digital government and public policy analysis. Mete Yildiz acted as a rapporteur of the e-government report for the 11th Turkish Development Plan in 2018; and served as the founding chairman of public policy studies at Hacettepe University from 2014 to 2022.
Mete Yildiz has written several books and numerous articles extensively about digital government and technology policies. One of his articles (Yildiz, M. (2007). E-government research: Reviewing the literature, limitations, and ways forward. Government information quarterly, 24(3), 646-665.) received 1500 citations in Google scholar (https://scholar.google.com.tr/citations?user=wqGw3B8AAAAJ&hl=tr).