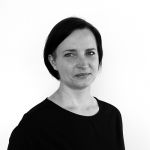 INSTITUTE:

UNU-EGOV

OFFICE:

Rua de Vila Flor 166, 4810-445 Guimarães, Portugal

E-MAIL:

casu@unu.edu

PHONE:

n/a
Research Interests
Digital transformation
E-governance
Smart Cities
Education
Master's degree in Artificial Intelligence for Public Service (AI4GOV), Universidad Politécnica de Madrid (Spain), Politecnico di Milano (Italy), Friedrich-Alexander-Universität Erlangen-Nürnberg (Germany), Tallinn University of Technology (Estonia) (2022)
Master's degree in Industrial Management, Entrepreneurship and Innovation Management, KTH Royal Institute of Technology, Sweden (2017)
Master's degree in Business Administration, Management and Marketing, Academy of Economic Studies, Moldova (2007)
Appointments
Digital Transformation Consultant, UNU-EGOV, Portugal
Biographical Statement
Oxana started her career in 2005 and applied her skills and knowledge to coordinate very complex and large projects in e-Governance, SMART development and digital transformation (digital tools, innovation, citizens participation, knowledge sharing, transparency, anti-corruption, e-democracy, and change management), socio-economic areas (vulnerable groups and refugees), and transportation fields (aviation, road, and infrastructure). Since 2010, her professional experience focus is on IT Project Management and Business Operations, SMART Development and Digital Transformation. Within this journey, Oxana's implications were in the public sphere, both at the central and local public authority levels.
The newest experience into the Digital Transformation and SMART Development initiatives areas are with UNDP Moldova within the EU4Moldova Programme (EUR23,5), (Moldova, 2020-2022), eGovLab/Stockholm University within EU H2020 Project on Misinformation and Fake News to coordinate Co-Inform: Co-Creating Misinformation-Resilient Societies Project (EUR4,5M) (Sweden, 2018-2019), and Moldova e-Governance Agency within WB Governance e-Transformation Project (USD22,5M) (Moldova, 2010-2017).
Besides the vast experience in e-Governance and re-engineered public services, project management and business operations, Oxana was providing strategic support and assistance in ensuring the effectiveness of project implementation, procurement, and financial units in line with procurement and financial rules and procedures. Oxana dealt with the recruitment and HR management, communication, and PR related aspects. She built and developed partnerships to complement cross-sectorial business relationships with partners from public and private sectors, civil society, media, and international organizations.
Oxana joined recent teams to contribute with the own insights based on the accumulated experience in e-Governance, e-Transformation of public services, explore the benefits and expertise of the eGov teams. Prior to UNU-EGOV, Oxana managed to work with local and international team of professionals, including donors' organizations such as EUD, UNDP, WB, SIDA, USAID, EBRD, EIB, GIZ.