2023•05•23 Guimarães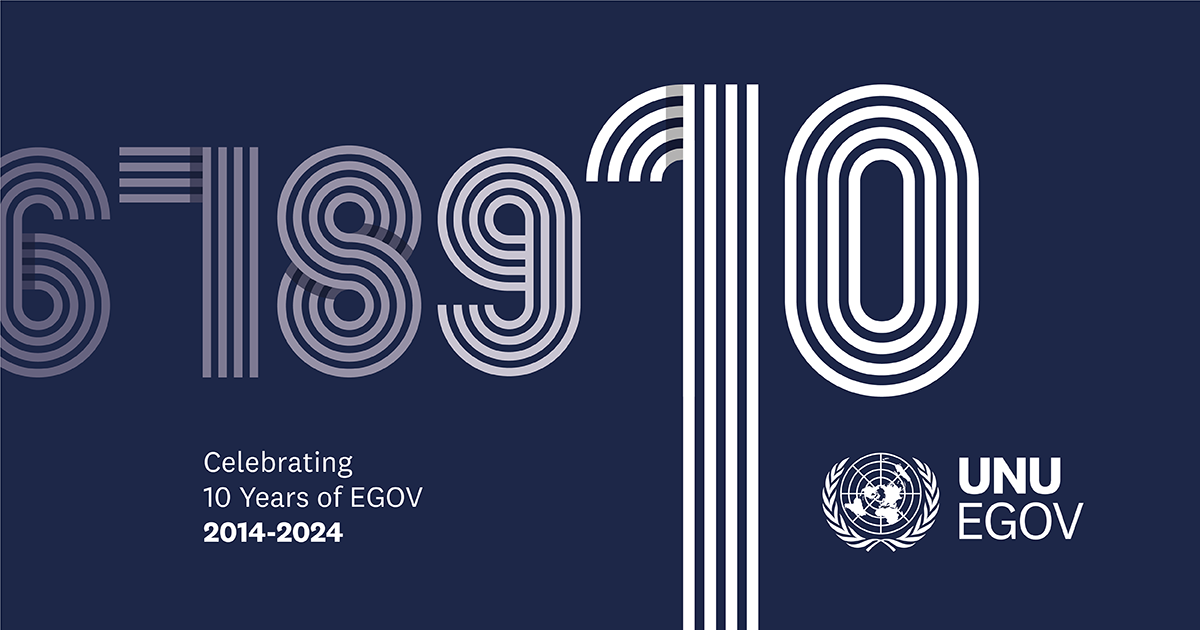 Time can be defined as the indefinite continued progress of existence and events in the past, present, and future regarded as a whole. And although time flows equally for everyone, it is felt differently by everyone. So, it may come as a surprise to some and less of a surprise to others that the 10th Anniversary of UNU-EGOV is rapidly approaching.
Back on 23 May 2014, a new part of the United Nations University was born: the Operating Unit on Policy-Driven Electronic Governance (UNU-EGOV). A successor to the EGOV programme at the UNU International Institute on Software Technology (Macau), the Operating Unit established itself in the city of Guimarães, northern Portugal, and started its operations with just five people during the Summer of 2014. The first major event, back then, was the 8th edition of the International Conference on Theory and Practice of Electronic Governance (ICEGOV), which has by now also doubled in editions (16th in Brazil in September this year).
Since then, the mission of UNU-EGOV has always been to support the United Nations, as well as its Member States, in transforming the mechanisms of governance and building effective governance capabilities through the strategic application of digital technologies. It contributes to informed policy-making processes aimed at encouraging and promoting transparent, effective, and accountable institutions.
Over the next year, several events and initiatives will take place as part of the celebration of the 10th Anniversary of UNU-EGOV, culminating on 23 May 2024, exactly ten years to the day of the agreements' signature. We hope you can join us in any or all of these events, both online and on-site, and be part of the celebrations moving forward.