From July 4th to 6th, UNU-EGOV hosted a workshop centered on Design Science Research (DSR), featuring lectures by Dr. John Venable of Curtin University, Australia. The course aimed to provide attendees with a comprehensive grasp of DSR and a detailed, practical introduction to specific methods devised by the instructor and colleagues.
Over the three-day session, Dr. John Venable facilitated dynamic discussions about concepts, trends, and techniques, supplementing them with exercises geared toward the application of these techniques to participants' DSR projects.
The program's initial phase acquainted participants with the DSR research paradigm and its associated concepts. Additionally, diverse methodologies were presented to guide DSR projects.
Subsequently, the workshop focused on problem analysis, introducing the Coloured Cognitive Mapping for Design Science Research (CCM4DSR) method crafted by the instructor. Following this, the program delved into planning and conducting evaluations within DSR, presenting the Methodology for Evaluation in Design Science (MEDS) method and its techniques, developed in collaboration with noted scholars Richard Baskerville and Jan Pries-Heje. The workshop culminated with a focus on risk management in DSR projects, where Dr. Venable, alongside distinguished DSR scholars Jan vom Brocke and Robert Winter, introduced the Methodology for Risk Management in Design Science (MeRMaiDS). This evolved approach to DSR risk management was a joint effort with the aforementioned scholars.
Throughout the discourse on applied techniques, participants were afforded the opportunity to enhance their understanding and propel their research endeavors. The instructor furnished comprehensive workbooks, empowering attendees to engage in practical exercises, document their progress, and retain invaluable insights.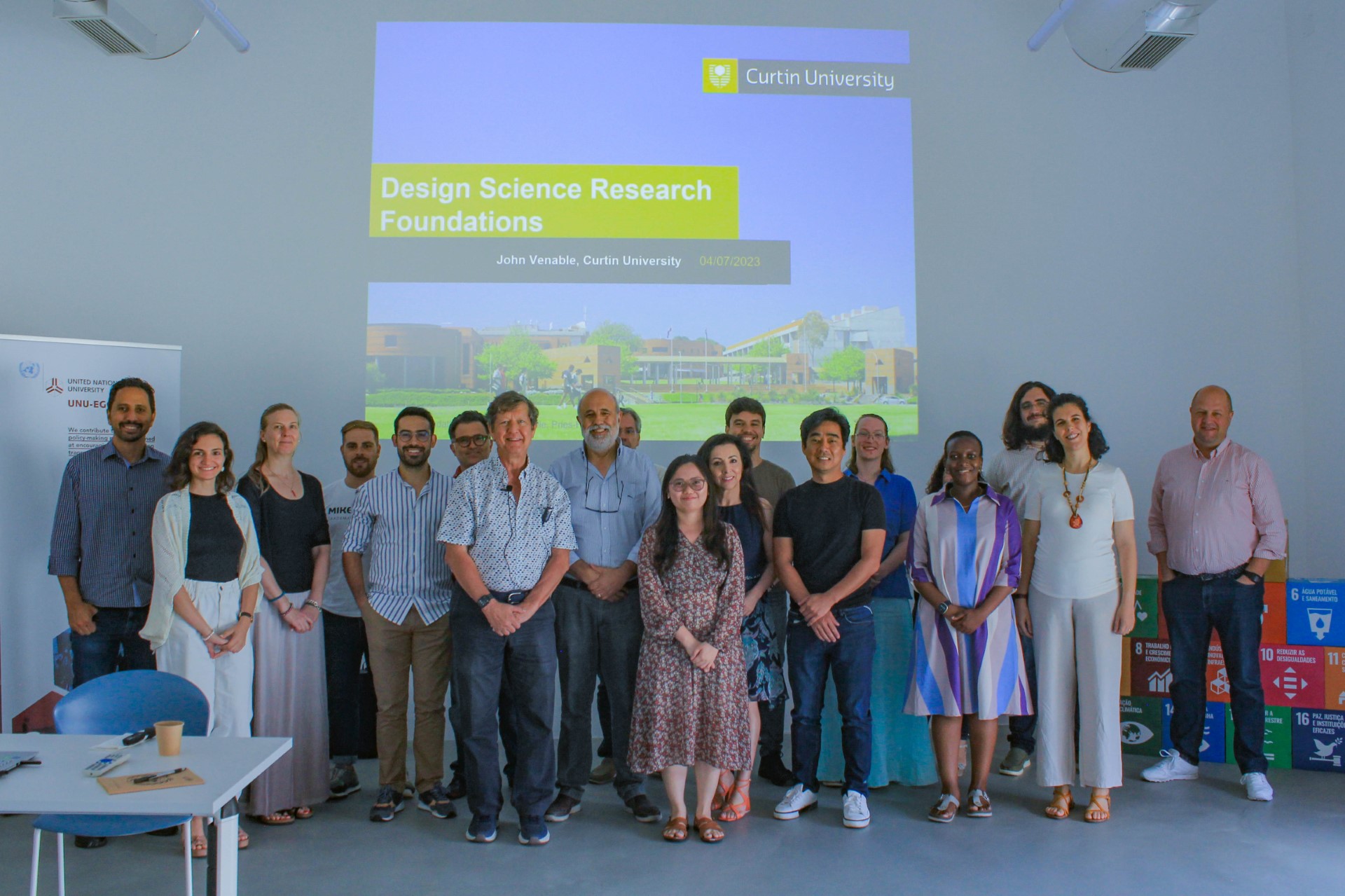 Photo: UNU-EGOV