2018•12•18 Guimarães
From Governments Worldwide to UNU-EGOV in Guimarães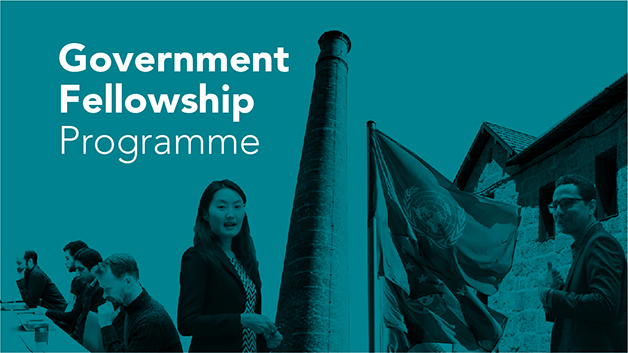 ---
As the year 2018 reaches an end, it is time to look back at the Government Fellowship Programme. An initiative of the Operating Unit since 2016, the programme is offered every year on a rolling basis and provides an opportunity for civil servants from public administration, government, or intergovernmental organisations, with responsibilities in the use of IT in the public sector for modernisation and innovation purposes, to integrate UNU-EGOV'S multidisciplinary teams.
2018 saw the coming and going of 11 Government Fellows from a variety of countries around the world. With very different research interests and areas of action, all of them worked very closely with the researchers of the Operating Unit during their 3-month stay. Furthermore, some of them continue to collaborate with UNU-EGOV on ongoing research work.
In January, Franklin Ziggah from Ghana, Shahid Farooq from Pakistan, and Wagner Araujo from Brazil joined the team. At the start of April, we received in Guimarães from Mongolia, South Africa, and Latvia, respectively, Anuujin Sanjaajamts, More Manda, and Gatis Ozols. As the year progressed at a good pace, three more fellows joined, this time from Oman (Hamed Al-Shekaili), Brazil (Fernanda Pereira), and Estonia (Ralf-Martin Soe). Finally, already in September, the last batch of Government Fellows arrived in Guimarães: Zoran Jordanoski from North Macedonia and Ali Al-Lawati from Oman.
The Government Fellowship Programme is one of the key institutional developments of UNU-EGOV, and one I intend to keep running. This programme started officially in 2016 and, since then, we have welcomed 18 people from different countries and regions of the world. This shows the Operating Unit global reach, which is a very important aspect to us.

The Programme also helps us bridge the research and policy worlds, and bring to the table people who work daily in the real issues of a given country, which, in turn, allows us to understand better how policies can impact citizen's life. I am really glad that all of these people managed to join us, some of them from really afar, and I am sure that we will have more Government Fellows in 2019 from other countries and regions. I hope that their stay in Portugal, and Guimarães in particular, was a pleasant and fruitful one! – Delfina Soares, Head of UNU-EGOV