2021•05•31 Guimarães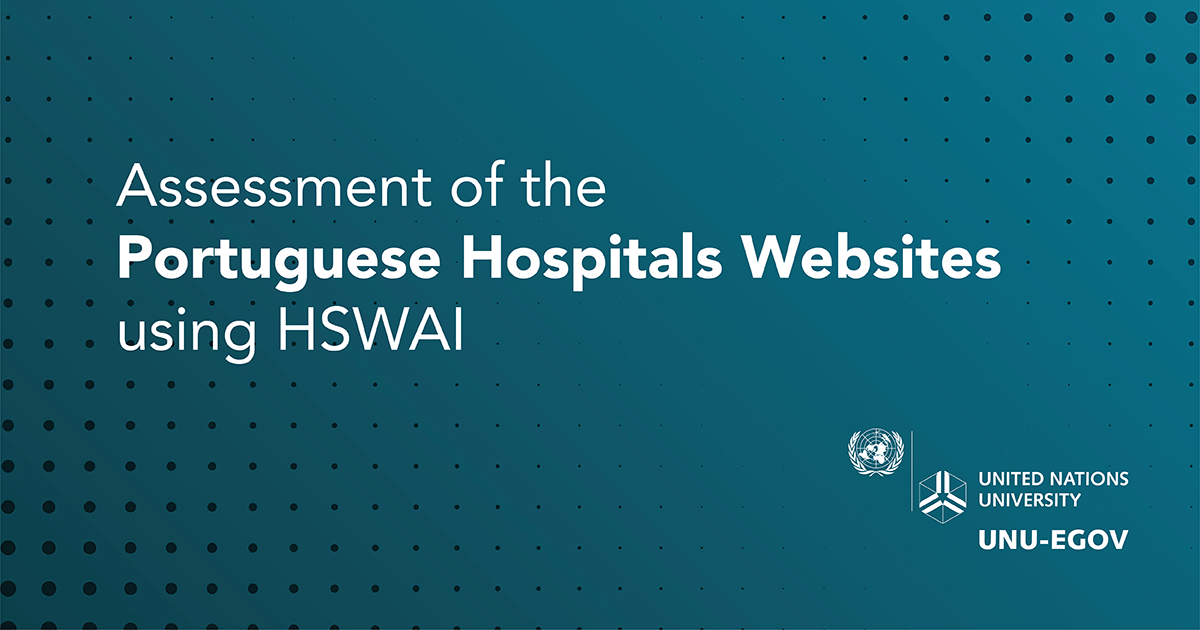 As part of its work, a team at UNU-EGOV has initiated a research effort to develop an assessment instrument that will measure the performance of hospital websites.
---
An increasingly important part of people's lives, especially when the world faces a pandemic due to COVID-19, health is also an important goal for the United Nations. Since its beginnings, the organisation has been devoted to promoting and protecting good health worldwide, including now through Sustainable Development Goal #3 – Good health and well-being.
The main goal of the now-released report is to assess the degree of required information and services made available to people, the clarity in the information disposal, and the compliance with legal provisions regarding the content and technical aspects of hospitals' webpages websites. As a pilot project, the study focus is set on Portuguese health institutes websites and, as such, it is essential to shed light on the progress made regarding the online presence of the Portuguese health sector. The instrument to be developed, called Hospital Website Assessment Instrument or HSWAI is based on the existing health sector website assessment literature and designed for broad application over existing hospital websites.
Health sector institutions have already realised the power and need of digital transformation to enhance their effectiveness and efficiency. As a consequence, great attention has been given to transfer as many services as possible to the online channel with the expectation of achieving financial savings, an increase in the quality of service, higher levels of patient satisfaction, and trust in health institutions. Nowadays, there is almost no hospital without an online presence.
However, it is not always easy for customers to accept and start using these websites, turning such initiatives into failures. Research in the area of health sector website assessment is thus needed to support continuous improvement and performance evaluation.