2021•10•21 Athens

---
The ancient Greek capital city, Athens, which endured the test of time for many centuries, was the host of the 14th edition of ICEGOV, the Operating Unit's flagship conference on Digital Government, from 6 to 8 October 2021. It received the high patronage of the Greek Ministry of Digital Governance and was organised together with the University of the Aegean and the Harokopio University of Athens, the latter also serving as the conference venue.
Due to the COVID-19 pandemic, the conference involved a mixed attendance format for the first time ever, with about 90 participants in Athens and the remaining 130 attending virtually. Most of the participants are from academia (68%), while government, industry, international organisations, and NGOs accounted for the remaining 32%. People from 41 different countries attended ICEGOV, and the conference reached a gender balance of 60/40 (male/female), an all-time high. All sessions were streamed live on YouTube, gathering even more visibility from both developed and developing countries. Additionally, through its Scholarships Programme, UNU-EGOV provided 22 scholarships to authors from developing countries to support their attendance at the conference.
Over four days, a number of sessions took place, including 14 Paper Sessions where authors from all over the world presented their most recent work. Of the 168 research papers submitted, 90 were accepted and presented; their publication is forthcoming via ACM Press. Additionally, the conference included six keynote lectures by distinguished speakers from academia, government, and industry, four plenaries, three workshops, a Doctoral Colloquium and a Poster Exhibition. Finally, the Roundtable Sessions were organised by renowned institutions such as the OECD, UNESCO, and ISSA, amongst others. Networking events were also possible, despite the pandemic, and included a Welcome Reception and the Conference Dinner.
ICEGOV moves next to Guimarães, Portugal, with the Call for Papers expected in January 2022 and the conference in Autumn of the same year.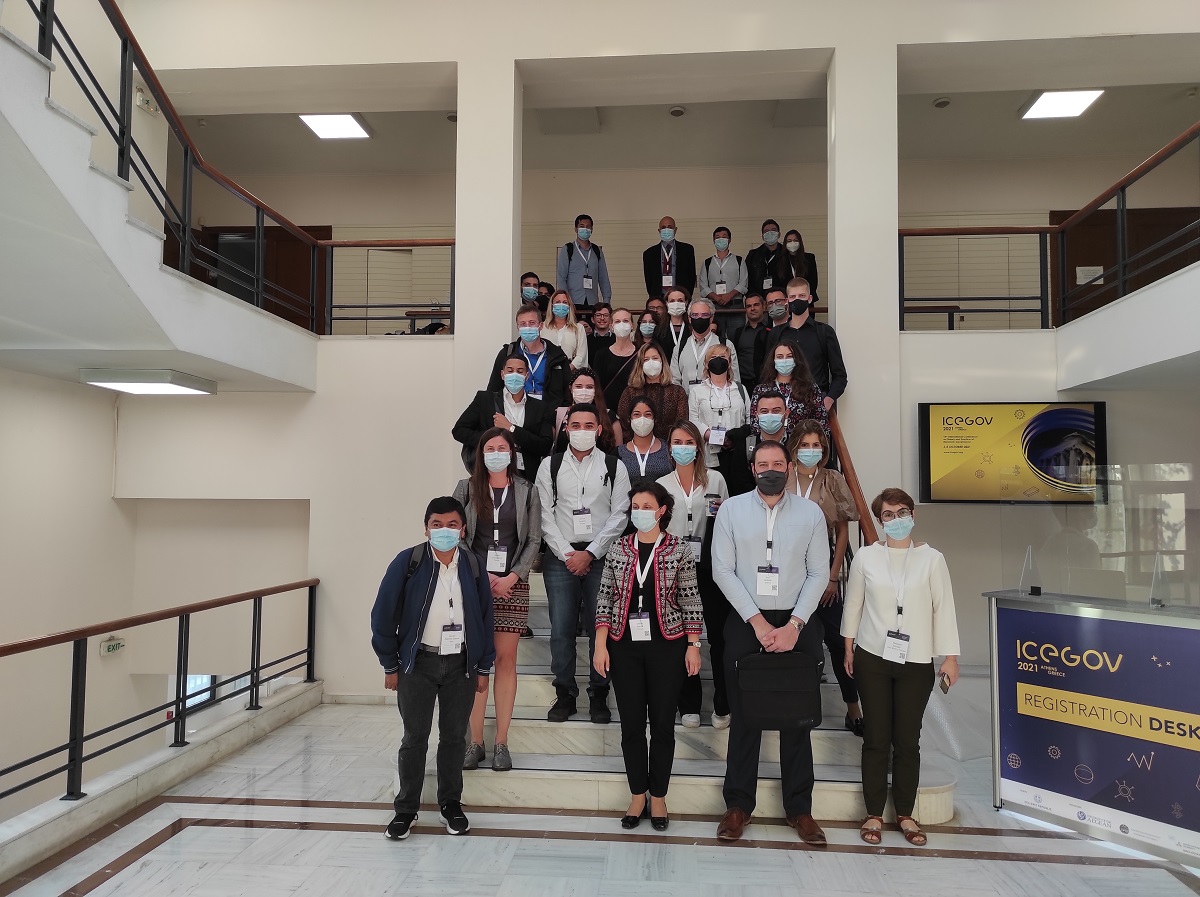 ---
About ICEGOV
ICEGOV is the flagship conference of UNU-EGOV and has established itself over the last 14 years as one of the most relevant and rich conferences in the domain of Electronic Governance and Digital Government. It creates a unique link between the research and policy worlds by gathering all key stakeholders of technology-enabled transformation in government. The conference and its outputs are closely aligned with the 2030 Sustainable Development Goals of Gender Equality (#5), Reduced Inequalities (#10), Peace, Justice and Strong Institutions (#16), and Partnerships for the Goals (#17).