2022•01•13 Athens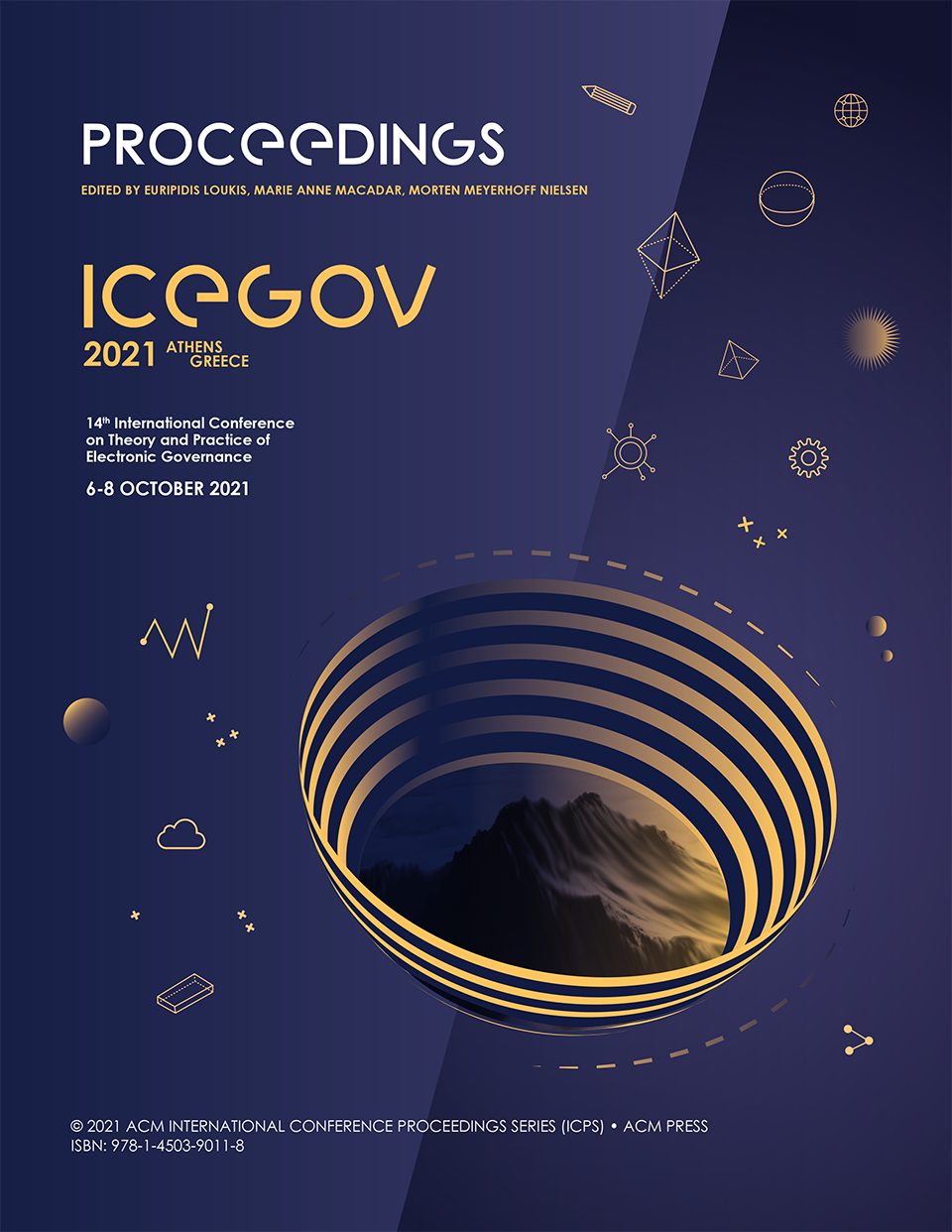 The proceedings of the 14th International Conference on Theory and Practice of Electronic Governance (ICEGOV 2021) are now available in ACM's Digital Library.
The conference was held in Athens, Greece, from 6 to 8 October 2021. For the first time in the conference's history, a hybrid attendance model was in place due to the COVID-19 pandemic, which still hindered participants from several countries from attending due to travel bans or lack of vaccination. After a fully online edition in 2020, ICEGOV tried to combine the best of the virtual and physical together in what can be seen as a step forward towards pre-pandemic reality.
Under the theme Smart Digital Governance for Global Sustainability, ICEGOV 2021 focused on exploring how the synergies among the communities of technology, policy, and social cohesion can be a positive factor for sustainable development in our quest of tackling the great problems that still shake our societies and advancing towards a higher quality of living while preserving our planet.
Edited by Loukis Euripidis, Marie Anne Macadar and Morten Meyerhoff Nielsen (Programme Committee Chairs), the 557 page-long proceedings comprise a total of 88 papers written by 224 authors from 42 countries. The publication is divided into fourteen thematic sections, as follows:
Artificial Intelligence and Internet of Things in Governance
Distributed ledgers and Blockchain technologies in governance
Privacy, security, legal informatics, and ethics in digital governance
Bridging research and practice in governance and policy-making
Digital governance and geographic inequalities
Digital governance assessment methods
Digital transformation of public services and administration
Open and collaborative governance
Smart sustainable cities, regions, and communities
Digital governance in light of social, political, economic, and environmental crises
Doctoral Colloquium
Industry and Public Sector
Poster Exhibition
Digital Governance, COVID-19 and post-pandemic challenges
ICEGOV 2021 was held under the high patronage of the Hellenic Ministry of Digital Governance. The University of the Aegean and the Harokopio University of Athens co-organised ICEGOV 2021 with the United Nations University (UNU-EGOV), which is the conference series coordinator.
For more information, please access the conference website.