2022•04•19 Guimarães
4 – 7 October 2022 • Guimarães, Portugal
Digital Governance for Social, Economic, and Environmental Prosperity
---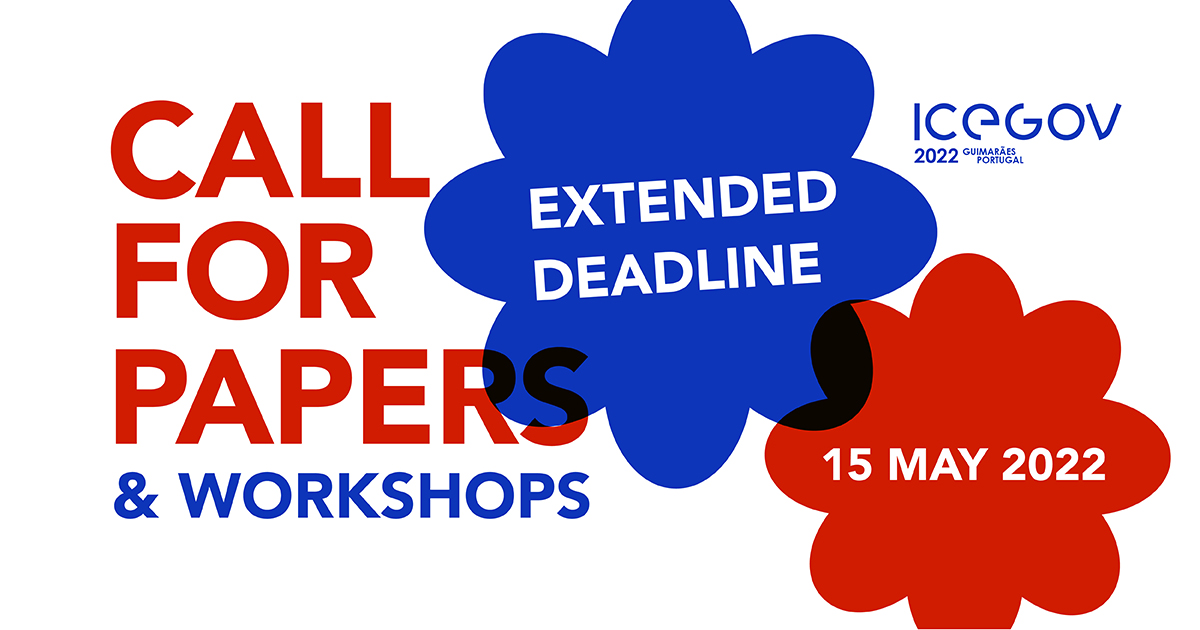 ---
Were you looking forward to submitting your latest research work for ICEGOV 2022, but the time was getting short? Then you are in for some good news! The submission deadline for papers and workshops has been extended by 2 weeks; you have until 15 May 2022 to submit your paper or workshop – or both – for this year's conference.

---
Jointly organised by the University of Minho and the United Nations University (UNU-EGOV), the conference returns to GUIMARÃES – PORTUGAL to bring together academia, governments, international organisations, civil society,  and industry to share the latest insights and experiences in the theory and practice of Digital Governance.
By submitting your latest work through the Call for Papers, you can join more than 1950 authors from 94 countries who have already contributed towards 1298 published papers covering a vast majority of topics, regions, and people of the world. This year, there are 8 thematic tracks covering a variety of themes, such as frontier technologies, privacy, security, legal informatics, digital transformation, open government, smart cities and communities, and international and transnational issues, among many others. Additionally, there are 3 other non-thematic Tracks, including a full-day Doctoral Colloquium (for PhD students), an Industry and Public Sector Track for representatives from these sectors, and the Poster Exhibition targeted at new, exploratory ideas in the field and open questions.
As for the Workshops, 6 slots of 3 hours each are available in the conference programme on 7 October (Friday). The workshops' aim is to highlight topics not explicitly covered in the main conference sessions but still related to the theme and tracks while providing more interactive approaches to engage the participants.
For all the information about ICEGOV 2022, host country and city, paper submission, tracks, programme, and important dates, please visit the conference website.