2020•06•09 Guimarães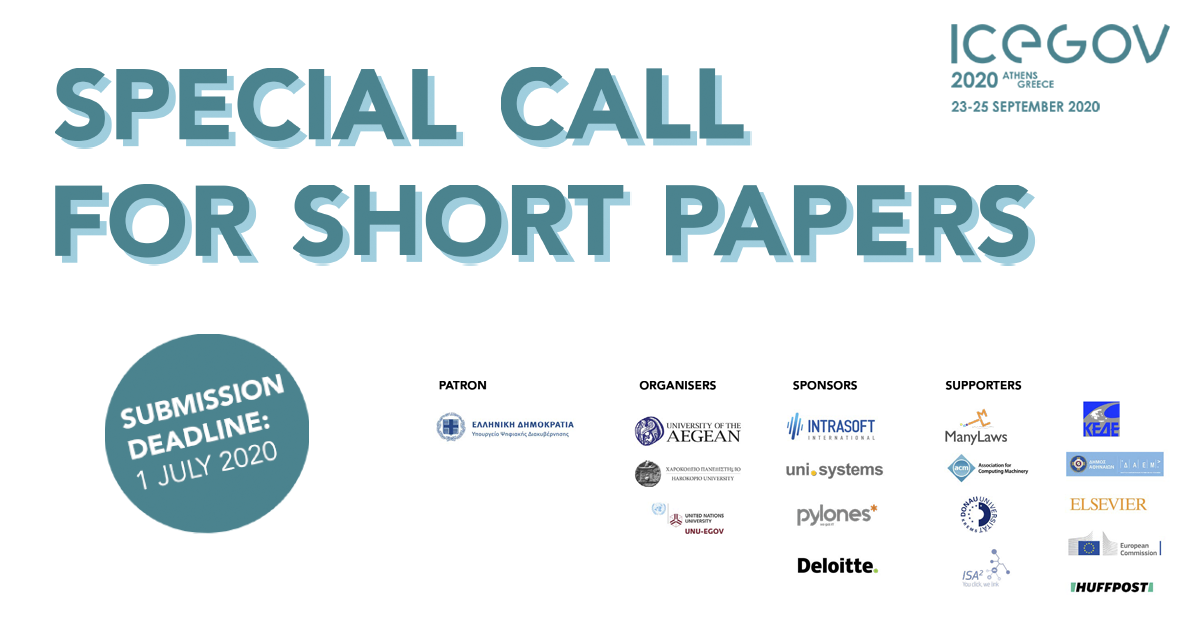 ---
Due to the COVID-19 pandemic and delay of ICEGOV 2020, which is now scheduled for 23-25 September 2020 (it was initially planned for April), the conference is welcoming, for a short period of time, the submission of original papers, not published or considered for publication elsewhere, that contribute to the conference theme: Digital Governance in the Era of Disruptive Technologies and Globalisation. Contributions will have the form of short papers (maximum four pages long), will have to be presented at the conference, and will be part of the conference proceedings.
The call welcomes the participation of representatives from the public sector, the industry and SMEs by allowing them to present recent developments, public sector projects and applications, innovative products or services, practical experiences, or research and development efforts that have reusability potential in the public sector. Additionally, after the COVID-19 pandemic, the call welcomes submissions that highlight the importance of technology and illustrate specific applications, initiatives or policies to assist public administration, private enterprises or citizens to respond effectively to crisis situations.
For more information about the submission process, topics and conference publications, please download the Special Call For Short Papers here. The paper submission deadline is 1 July 2020.