2018•07•25 Guimarães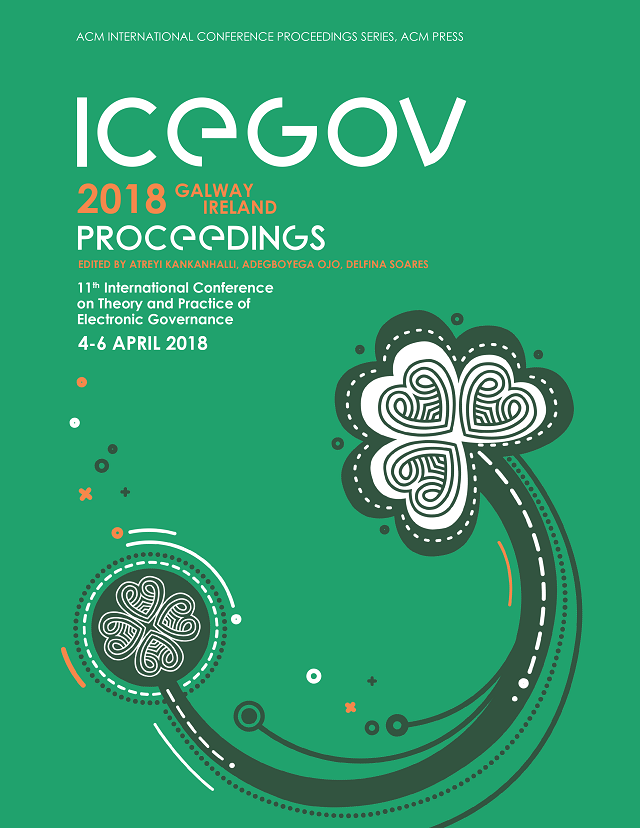 The Proceedings of the 11th International Conference on Theory and Practice of Electronic Governance (ICEGOV2018) are now available in the ACM Digital Library (ISBN 978-1-4503-5421-9).
Edited by Atreyi Kankanhalli, Adegboyega Ojo, and Delfina Soares, the 717 page-long proceedings comprise a total of 104 papers written by 235 authors. These authors come from 45 different countries, of which 24 are developed countries and 21 are developing countries. The submission process saw a total of 184 papers submitted, with a final acceptance rate of 57%.
The publication is divided into 12 sections: 10 conference thematic tracks, the Doctoral Colloquium, and the Poster Exhibition, as follows:
Digitization and Transformation

Digital Participation, Engagement and Empowerment
Contextualization
Cybersecurity, Privacy and Ethics
Open Government
Digital Citizenship
Digital Culture and Inclusion
Governance of Smart Cities and Regions
Bridging Digital Government Research and Policy
The Dark Side of Digital Technologies
Doctoral Colloquium
Poster Exhibition
ICEGOV2018 took place in Galway, Ireland, from 4 to 6 April 2018. It was co-organized by the National University of Ireland Galway, the INSIGHT Centre for Data Analytics, and UNU-EGOV. For more information, please visit the archived conference website.