2017•09•27 Guimarães
Following the Call for Papers period of ICEGOV2018, which took place between 6 July and 19 September, a total of 180 papers written by 367 different authors were submitted to the conference. This is the second-highest number of submissions to ICEGOV in its 11 years, falling just behind the record-breaking ICEGOV2017 (New Delhi, India), which saw 560 papers submitted.
The global reach of ICEGOV is also shown here, as authors of submitted papers come from 59 different countries, covering both developed (34%) and developing (66%) countries, and all 5 continents. Most of the papers submitted encompassed complete research papers (99), while there was some good balance between ongoing research papers (31) and experience papers (27); poster papers reached 20, and doctoral papers (3) completed the number of submissions.
All submitted papers will go now through a rigorous screening and blind peer-review process. Paper acceptance / rejection notifications will be issued to all authors by 20 November 2017.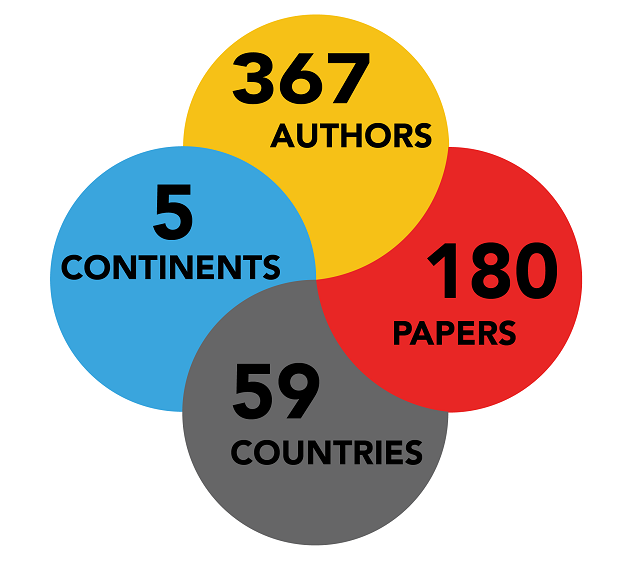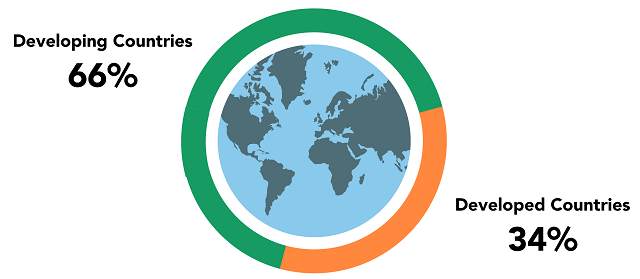 11th Edition of ICEGOV is set for Galway, Ireland
The upcoming edition of ICEGOV, to be held between 6-8 April 2018, is co-organized by the National University of Ireland, Galway (NUIG), the Insight Centre for Data Analytics, and the United Nations University Operating Unit on Policy-Driven Electronic Governance (UNU-EGOV). The conference patron is the Department of Public Expenditure and Reform of the Republic of Ireland, while UNESCO acts as a collaborator. The conference theme is Transforming Digital Governance for Sustainable and Resilient Societies.
Important upcoming dates
Paper acceptance / rejection notification: 20 November 2017
Application for Scholarship opens: 20 November 2017
Application for Scholarship closes: 27 November 2017
Scholarship decision notification: 11 December 2017
Registration deadline for authors: 15 December 2017
Final paper submission deadline: 15 December 2017
Doctoral Colloquium: 3 April 2018
For more information, please visit the official website.