2022•05•04 Tallinn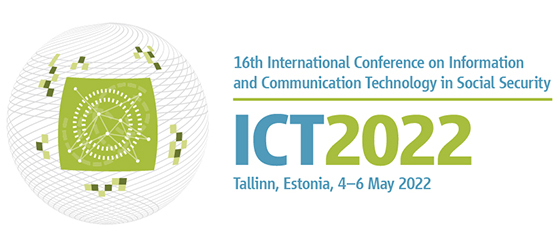 ---
A set of UNU-EGOV's researchers are contributing towards the 16th edition of the International Conference on Information and Communication Technology in Social Security, which is held in Tallinn, Estonia, between 4 and 6 May 2022.
Organised by the the International Social Security Association (ISSA) and focused on digital transformation for adaptable and people centric social security, this conference is held every three years and poses a unique opportunity to analyse and discuss options and challenges regarding the management of Information and Communication Technologies (ICT) in social security institutions. Key sessions of the event will be live streamed on ISSA's website in English, French, German, and Russian.
The Operating Unit's contributions are as follows:
Wednesday, 11:00 – 12:30 | Plenary session on digital transformation with Morten Meyerhoff Nielsen
Thursday, 9:00 – 10:30 | Panel on data-driven social security with Moinul Zaber
Thursday, 11:00 – 12:30 | Parallel session on digital inclusion with Morten
Thursday, 14:00 – 15:45 | Panel on blockchain with Soumaya Ben Dhaou
Friday, 14:30 – 16:00 | Panel on ICT and the future of management with Morten
Additionally, an upcoming report by UNU-EGOV titled Digital inclusion – Improving social security service delivery is going to be presented and discussed at the conference. The full agenda is available here.