2019•05•30 Guimarães
New joint research by Latvia's Ministry of Environmental Protection and Regional Development (VARAM) and UNU-EGOV finds that current public sector approaches for performance monitoring and impact evaluation do not make use of connected and collaborative approaches.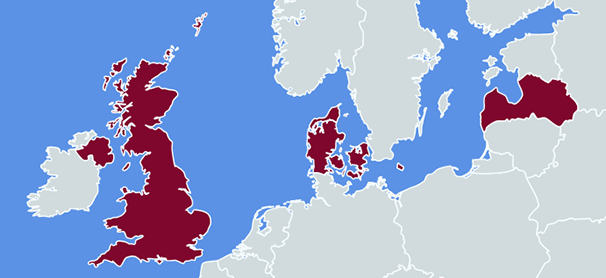 ---
For over a decade, Electronic Government has been seen as instrumental for a more efficient public sector and more effective public service delivery. The trends in government and public service delivery transformation strategies emphasise a move from organisational silos to joined-up, whole-of-government and citizen-centric service delivery and service improvement. Technology acts, then, as a catalyst and enabler for such changes.
Since 2013, three countries were analysed regarding their intergovernmental governance and partnership models. Influenced by different organisational, political and socio-economical factors, Latvia, Denmark and the United Kingdom have taken different approaches to digitally-enabled and customer-centric service delivery. The now published report is part of ongoing research on Digital Government Strategies and Methodologies and also ongoing  work in Latvia on a new ecosystem for user-centric public service delivery and governance and intergovernmental.
The analysis finds that the whole-of-government approach for public service delivery has been strategically recognised in all three countries. However, these countries have different structural approaches when addressing technology-enabled public service delivery and whole-of-government concepts. The report further identifies existing strategies, practices and technologies in the delivery of core government services, and in progression from silos-based, disjointed government towards a customer-centric, whole-of-government approach in public sector service production and delivery.
To ensure a holistic and consistent digital transformation, as in Denmark and the UK, it is essential to compile sufficient governance maturity and organisational capacity, combining strategic and operational competencies. Broad and recognised mandates are critical to coordinate, guide, set standards and supervise across government sectors and government levels. Government-wide design standards, process redesign practices, centralised user insight analysis, and cross-sectoral process ownership are other common elements necessary to successful whole-of-government approaches. It is also evident that when supply-side digitalisation activities and enablers are supported by opt-out rather than opt-in strategies on the users' side, more dynamic shifts in channel choice are evident, and a higher e-Services user base is reached, as seen in Latvia and Denmark.
The report concludes that current methods and practices for performance monitoring and impact evaluation are generally designed for agency- and service-based performance assessment. This means that government cross-agency methods and practices must be elaborated to support further and facilitate a whole-of-government approach. All countries would benefit from closer cooperation between agencies and across administrative levels, but also with private sector stakeholders. This applies to strategy development as well as operational joined-up service delivery partnerships.