2020•02•07 Guimarães
Report by UNU-EGOV researchers for the Digital Future Society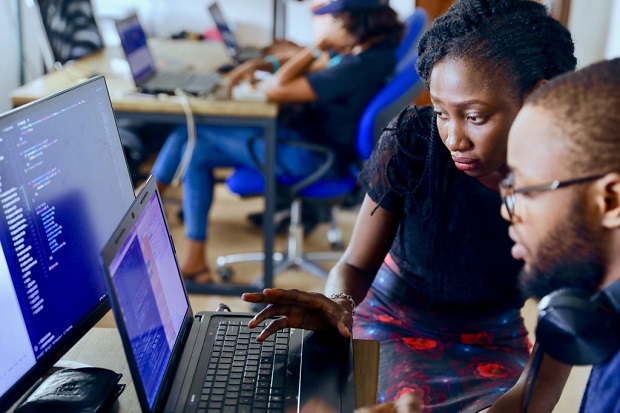 ---
"Without a huge commitment to and investment in digital inclusion, conflicts and mistrust will grow. The longer we wait, the further we will fall behind". – António Guterres, Secretary-General of the United Nations
---
The importance of digital inclusion and the elimination of existing disparities is widely
acknowledged by governments and international organisations through the UN Sustainable Development Goals (SDGs). While the 17 goals, adopted by the 193 UN member states, do not refer to digital inclusion directly, they do advocate for stronger inclusion of traditionally marginalised groups and communities, while also advocating that ICT can act as enablers of the SDGs.
The now released report analyses nine past and current international attempts to
measure and monitor digital inclusion as the digital transformation gathers pace. The work
seeks to answer the following research questions:
What indicators of digital inclusion already exist in current international indexes?
What is the practicality and value of current metrics?
What might a useful set of primary, secondary, and tertiary indicators look like?
The report finds that policymakers who want to measure digital inclusion more effectively
must collect data within four key dimensions:
Access to electricity, the internet, devices and quality of that access.
A mix of traditional literacy and digital skills including critical thinking
and entrepreneurship.
ICT and internet use that measures value creation in the context of digital exclusion.
Supportive conditions, including affordability, legally valid identification, financial
inclusion, trust and security.
The segmentation of data by geographic area and user group is also essential. Without
segmented monitoring over time and space, digital inclusion metrics are of limited value
to policymakers and decision-makers who cannot prioritise or target initiatives to specific
geographical locations or communities.
This report proposes a set of indicators to effectively monitor and guide digital inclusion
efforts for both traditionally marginalised and digitally excluded groups. The framework aims
to support global, national, regional and local efforts and aid policy and decision-makers at a
strategic and operational level by meeting the following key objectives:
As the UN recognises, digital inclusion is a crucial component of a more equitable digital
future. But it can only be realised through digital cooperation: a joint effort of location-oriented programmes that are specifically designed with and for the collectives that they
try to support. The digital inclusion challenge may be global, but it can only be overcome if
metrics are translated into actions on the ground.