2020•12•07 Guimarães
Blockchain for Smart Sustainable Cities is the latest deliverable by the initiative United for Smart Sustainable Cities (U4SSC).
---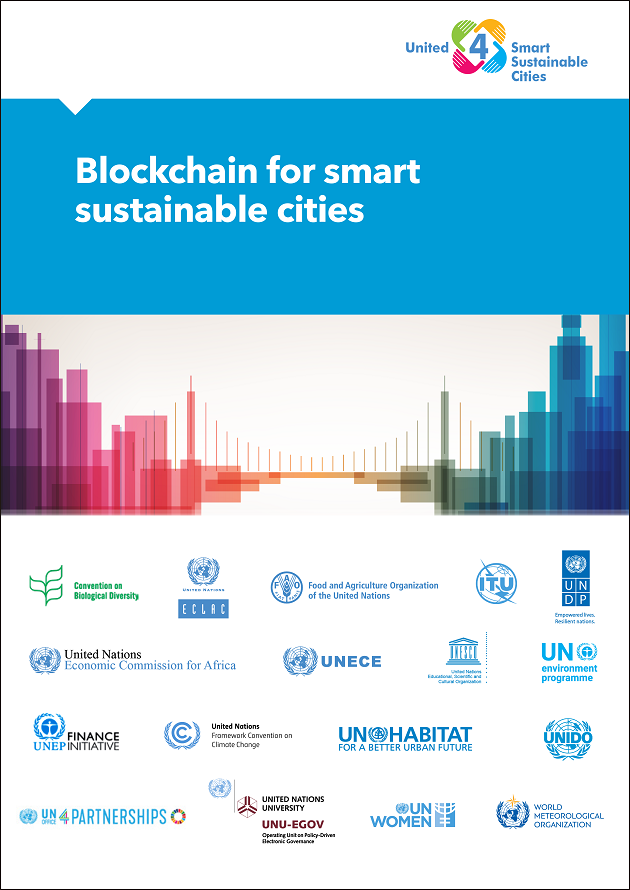 Coordinated by Soumaya Ben Dhaou, UNU-EGOV's research coordinator, and together with other experts from several organisations, this report explores the current advancement and application of the blockchain technology in smart sustainable cities and across various verticals. The full publication can be accessed here.
The publication throws light on the utility of blockchain within the smart city ecosystem. Leveraging on blockchain's properties of transparency, privacy, immutability, security and decentralization, the report presents an array of use-cases highlighting the adoption of state-of-the-art blockchain technologies for age verification, energy systems, online voting systems, land registry, among other themes.
While underpinning future research directions, the complexity of blockchain in cities is further examined through the 4S framework: Situation, Sustainability, Smartness, and Suitability, which is based on extensive literature review and the key findings derived from the use-cases. To further promulgate blockchain technologies and facilitate technology transfer to low- and middle-income countries, research-driven policy recommendations have been cataloged to enable the use of blockchain in the urban context in congruence with the Sustainable Development Goals (SDGs).
More information about the project is available here.
---
​About U4SSC
The United for Smart Sustainable Cities (U4SSC) is a UN initiative coordinated by ITU, UNECE and UN-Habitat, and supported by CBD, ECLAC, FAO, UNDP, UNECA, UNESCO, UNEP, UNEP-FI, UNFCCC, UNIDO, UNOP, ​UNU-EGOV, UN-Women, and WMO to achieve Sustainable Development Goal 11: Make cities and human settlements inclusive, safe, resilient and sustainable.
​​U4SSC serves as the global platform to advocate for public policy and to encourage the use of ICTs t​o facilitate and ease the transition to smart sustainable cities.