2021•01•21 Guimarães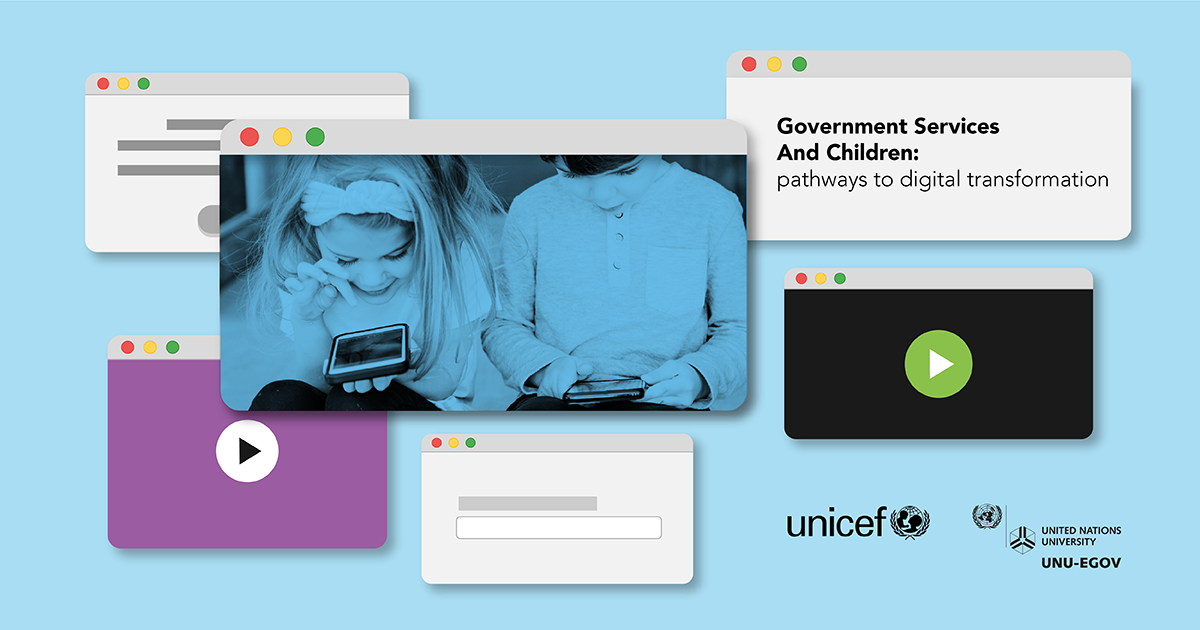 ---
The United Nations University (UNU-EGOV) and UNICEF's Office of Global Insight and Policy have recently released a report on "Government digital services and children: pathways to digital transformation".
Digital services have been increasing in the past years, as pointed out by 2020 UN E-Government Development Index, which finds that 80% of the 193 United Nations Member States now offer some digital content or online services for youth, women, older people, persons with disabilities, migrants and/or those living in poverty.
However, amidst a global pandemic caused by COVID-19, the number of e-Services made available to children and families by governments worldwide has increased massively in a short period. This includes essential digital education and health and social services. And although such services have a recognised potential to improve service relevance and accessibility for children, there is little systematic understanding of what types of services are available or the enabling factors that provide adequate child rights support.
This report, jointly written by researchers from both institutions and available here for download, analyses the landscape of digital government services for children and finds what drives the digital transformation of public services relevant to children and families. At the same time, it shows what facilitates child-sensitive digital services and highlights the challenges that governments face to ensure child-sensitive digital services.