2022•03•29 Guimarães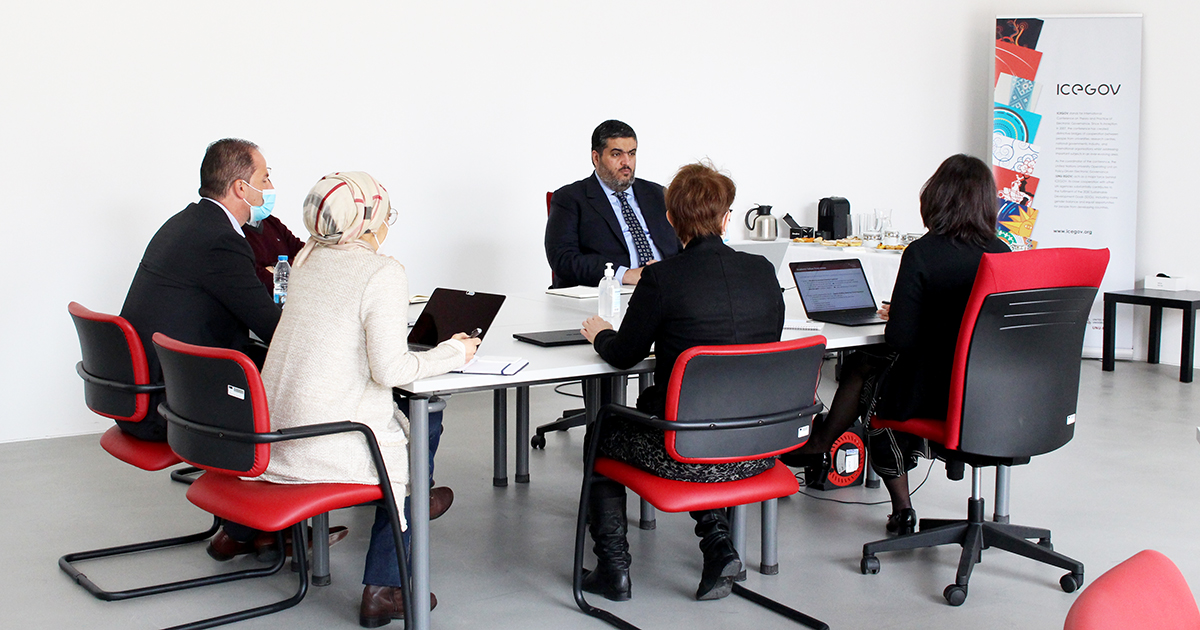 ---
On 28 March 2022, the Operating Unit received the Vice-President of the Digital Government Authority (DGA) of Saudi Arabia, Mr. Abdulrahman Al Mutairi, for a round of meetings with UNU-EGOV personnel regarding a strategic partnership between the two institutions. The meeting resulted in several collaborative ideas and projects, some of which are highlighted below. A future meeting in May 2022, also in Guimarães, is expected to define further and develop joint ideas and proposals.
Headquartered in the country's capital – Riyadh – the DGA is the authority concerned with everything related to digital government. It aims to regulate the work of governmental agencies to reach a digital and proactive government capable of providing highly efficient digital services to a country of about 34 million people.
Two government fellows from Saudi Arabia to be part of the Government Fellowship Programme (3 months), together with a specific academic fellowship programme tailed to the needs of the country, developed by UNU-EGOV, that will last between three and six months.

The DGA has shown great interest in organising a Roundtable Session at the 15th edition of ICEGOV (Guimarães, 4-7 October 2022) and, additionally, hold a spot at the conference's exhibition dedicated to 

Digital Saudi

.

Further to this, the DGA is open to hosting one of the future editions of the Operating Unit's flagship conference in Riyadh (2023 or 2024).
As part of a larger partnership with UNDESA, the Digital Government Authority expressed the intention of joining the Local Online Services Index (LOSI) via 13 Saudi cities as a pilot initiative. The LOSI is a study assessing progress made in local e-Government development through the e-Government portals of cities.
Both sides agreed that joint workshops and/or webinars could be organised virtually on specific topics, together with the publication of a Factsheets about the Saudi journey and achievements in e-Government.