2019•02•05 Angra do Heroísmo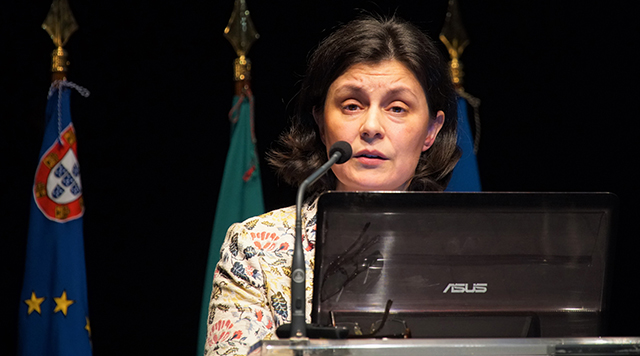 Delfina's speech during the "Seminar on Administrative Simplification in the Azores"
---
On 5 February 2019, the Agency for the Modernization and Quality of Citizen Services (RIAC) promoted a seminar on Administrative Simplification in the Azores, which counted with the presence of several entities and collaborators from the various levels of public administration in the Azores, an autonomous region of Portugal. The event took place in Angra do Heroísmo, one of the three regional capitals.
The first panel of the day addressed the theme "Administrative Modernisation between Local and Global". Delfina's speech was delivered during this panel. The second panel focused on the theme "Administrative Modernization in Macaronesia", the region that comprises four archipelagos in the North Atlantic Ocean off the coast of Europe and Africa: Azores and Madeira (Portugal), Canary Islands (Spain), and Cape Verde.
The whole event was part of the broader initiative "V International Cooperation Mission of SIMPLIMAC", an administrative modernisation project aimed at exchanging experiences and sharing good practices among the public administrations of the Azores, Madeira, the Canary Islands, Cape Verde and Senegal , with a particular aim to contribute to the dissemination of this project as well as the awareness of the Azorean society to the various aspects and actions that are and will be promoted in the future of public administration.