2019•03•01 Guimarães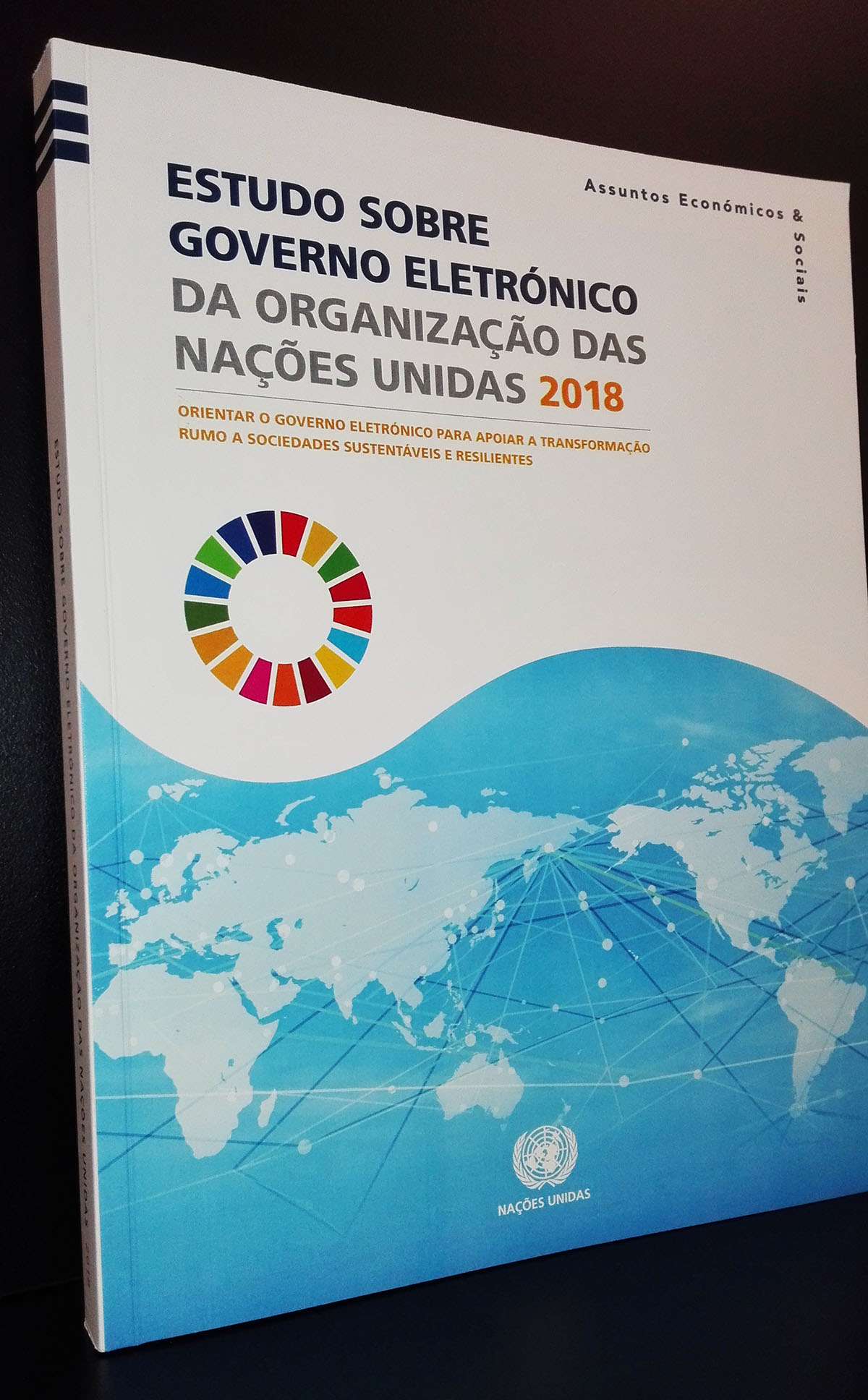 For the first time ever, the United Nations e-Government Survey is available in the Portuguese language. As one of the most important EGOV-related publications in the world, the UN e-Government Survey conducts research and collects data regarding the development of Electronic Government across all 193 UN Member-States. A major study in the field, the survey is published every two years by the UN Department of Economic and Social Affairs (UNDESA).
2018 marked the tenth edition of the survey, under the theme Gearing e-Government to support transformation towards sustainable and resilient societies. The publication included eight chapters covering diverse themes of today's world, including preconditions to establish e-Government, the impact of natural disasters on EGOV strategies, cybersecurity and EGOV resilience, global trends in EGOV, among others. It also presents several rankings for 193 Member-States, including a global ranking, regional rankings, and a pilot-study for 40 major cities (Local Online Service Index or LOSI).
As the sixth most-spoken language in the world (215 million native speakers), Portuguese is a language that covers 5 of the world continents, being the official language of Portugal (Europe), Brazil (South America), Angola, Mozambique, Cabo Verde, Guinea-Bissau, Equatorial Guinea, São Tomé and Princípe (Africa), Macau (Asia), and Timor-Leste (Oceania). In addition to this, it is also widely spoken around the world by many communities in other countries, although it is not one of the UN official languages.
As part of its effort towards Sustainable Development Goals 10 (Reduced Inequalities) and 17 (Partnerships for the Goals), UNU-EGOV has partnered with the Regional Center for Studies on the Development of the Information Society (Cetic.br) to translate and print the publication in Portuguese, which was officially launched on 25 February 2019 in an event in Guimarães, Portugal. The survey is now available from the UNDESA website, together with the other official translations, and is another step into the "leave no one behind" motto of the UN e-Government Survey 2018.
DOWNLOAD: Estudo sobre Governo Eletrónico da Organização das Nações Unidas 2018: Orientar o Governo Eletrónico para Apoiar a Transformação Rumo a Sociedades Sustentáveis e Resilientes.