2020•11•25 Guimarães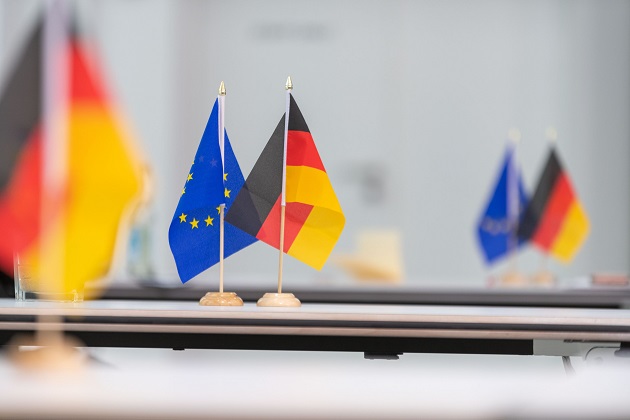 ---
The digital change is particularly challenging for the public sector. Therefore, many EU countries have established "Digital Innovation Hubs" or "Digital Governance Labs" to serve and support civil servants and institutions by developing better online services.
The DigiLabs 2.0 conference brings together the EU DigiLabs serving public administrations and raising awareness of the specifics and opportunities of the Digital Europe program, while also shaping Europe's digital future, networking and cooperation to acces funding programs, and the development of a landscape of DigiLabs in the EU 27+. The event is part of the activities planned by the German Presidency of the Council of the European Union.
Morten Meyeherhoff Nielsen, from UNU-EGOV, attended the virtual event on 11 November for a keynote lecture and a panel discussion on the theme "Online usability and value creation: comparing the usability criteria and governance models in Denmark, Portugal, the UK and USA".
The importance of usability is two-fold. First, it relates directly to the perceived quality of the service experience and our level of satisfaction. This, in turn, impacts our choice of the online experience over the telephone or physical service centre. Second, if usability is low, we risk alienating the targeted user or even excluding them from accessing our services. This puts at risk our service obligation as well as the financial returns and expected productivity gains resulting from our investments in digital solutions. In short, good usability allows us to create innovative value-adding services for both users and to increase the efficiency and effectiveness of our organisations and the public sector at large. – Morten on the importance of usability.