2020•11•25 Guimarães
UNU-EGOV to support Georgia in the ongoing efforts to increase the accessibility of online content and services for people with disabilities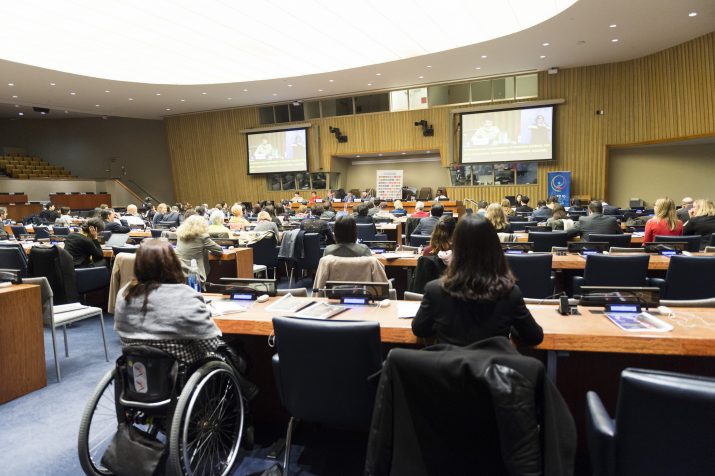 ---
Recognising the critical role that Information and Communication Technology (ICT) plays in enabling and empowering people with disabilities while ensuring they thoroughly enjoy human rights and fundamental freedoms, UNU-EGOV will develop a set of recommendations for the Georgian Government and Parliament. In turn, these will guide the development of new rules and regulations regarding ICT accessibility in compliance with international standards.
The project will strengthen Georgia's compliance with the UN Convention on Rights of Persons with Disabilities (CRPD), and the country's ongoing efforts to increase access to both public and private sector online content and services. With input from Georgian stakeholders and the community of persons with disabilities, UNU-EGOV's assessment will facilitate an update of the current legal, policy, and institutional frameworks related to the CRDP by aligning it to the current best practices at the European Union level.
The ultimate aim of the project is to eliminate the challenges faced by people with disabilities, and Georgians in general, concerning their use and benefit of ICT as a tool, and to increase the web-accessibility of all Georgian digital content and online services. – Morten Meyerhoff Nielsen, UNU-EGOV.
The project kicked off in late October and is expected to be completed by March 2021. It is funded by the United Nations Development Programme (UNDP),  under the Joint Programme "Transforming Social Protection for Persons with Disabilities in Georgia", a joint initiative of six United Nations agencies: UNDP, the United Nations Children Fund (UNICEF), Office of High Commissionaire on Human Rights (OHCHR), United Nations Population Fund (UNFPA), United Nations Entity for Gender Equality and the Empowerment of Women (UN Women), and the World Health Organization (WHO).
More information about the project is available here.