2021•03•23 Online
The origin of the World Summit on the Information Society (WSIS) can be traced back to 2003 and the Swiss city of Geneva. Supported by the United Nations, the chief aim of the event was to bridge the global digital divide regarding internet accessibility in developed and developing countries. It established 17 May as the World Information Society Day and has evolved into an annual, multi-stakeholder, global Forum.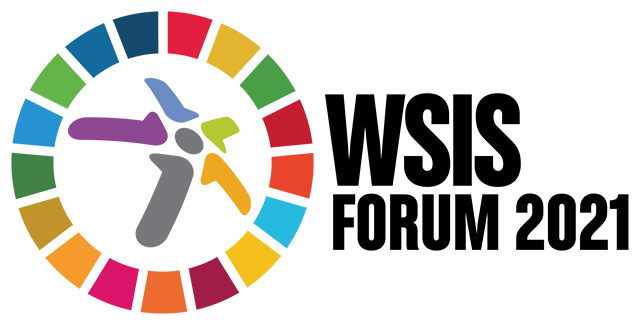 ---
UNU-EGOV has been contributing to WSIS Forum since 2016, and this year is no exception. However, due to the ongoing pandemic, the event is now fully online and started already in January, featuring a weekly programme, as opposed to the traditional single week in May.
The Operating Unit already took part in two events this month, with a few more scheduled for the upcoming weeks. On 15 March, researcher Morten Meyerhoff Nielsen moderated a thematic workshop on ICTs and Accessibility for Persons with Disabilities and Specific Needs. The session focused on ICT and accessibility, public awareness towards accessibility to ICTs, initiatives and solutions addressing challenges faced by people with disabilities, the role of ICTs in developing an inclusive society, and the contribution of all stakeholders in making ICTs accessible to persons with disabilities and specific needs.
On 19 March, Morten moderated yet another session on the same theme. This time, the focus was on the need to promote the accessibility profession, the impact of assistive technologies, the importance of making information accessible to persons with disabilities and specific needs, the use of artificial intelligence in automatic translation into sign language, and the role of gamification in the development of children with special needs.
Finally, on 23 March, a high-level policy session was held. Focused on Building Confidence and Security in the use of ICTs, the session was attended by Delfina Soares, Head of UNU-EGOV, as well as several ministers from different countries, including São Tomé and Príncipe, Slovenia, and Cuba.
Upcoming events for the remainder of WSIS Forum 2021 include three thematic workshops by UNU-EGOV researchers and a further high-level policy session with David Passarelli from the UNU Centre for Policy Research, as listed below. These will be shared in more detail closer to their date.
26 March – ICTs and Gender Mainstreaming (UNU-CPR)
29 March – Simple Ways to be Smart (U4SSC, UNU-EGOV)
27 April – Children and the digital transformation of public services: the state of affairs (UNICEF, UNU-EGOV).
7 May – Media and Information Literacy for Government Officials and Policy-makers (UNESCO, UNU-EGOV).