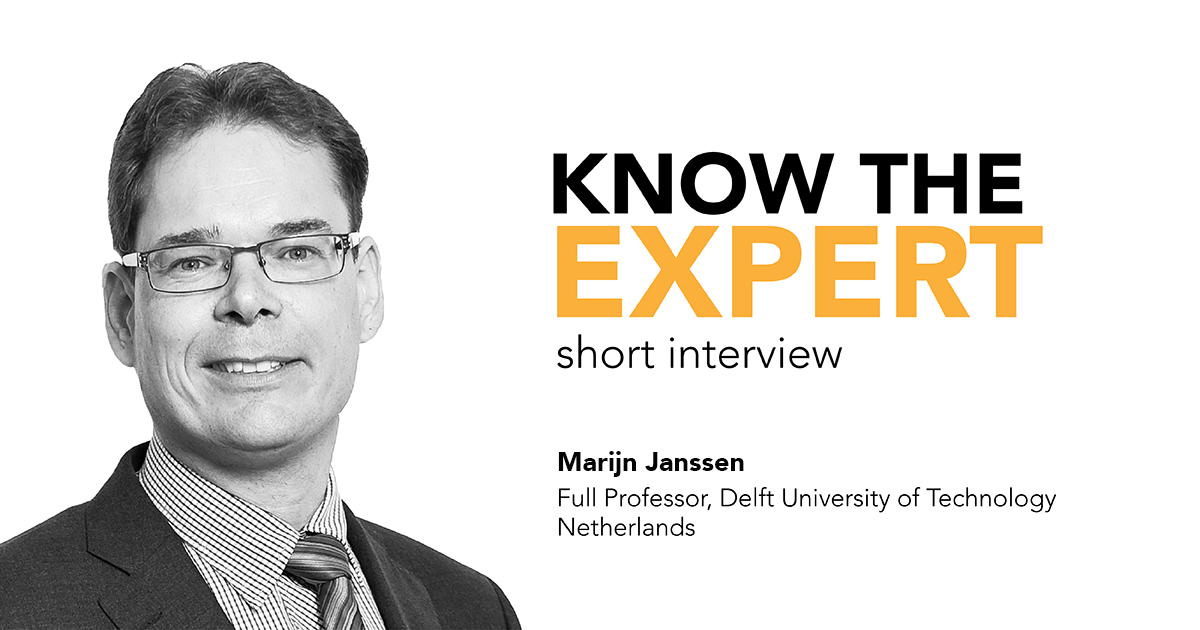 ---
Q1. Looking at your profile, for the past 20 years, the Delft University of Technology in the Netherlands has been your stronghold. Could you tell us a bit more about your daily work there?
The Delft University of Technology has a strong foundation in technology and the Faculty of Technology, Policy & Management looks at the interface between technology, governance and values. TU Delft is a vibrant place as we have professors with profound knowledge about technology and public administration, ethics, and other domains. My work is at the intersection of disciplines, and I enjoy working with persons in other fields. It is important to understand the type of research others are conducting and their disciplines. At conferences and seminars, I love meeting people from all kinds of backgrounds. This enriches not only the worldview but also scientific research. In my section, we have more than 15 different nationalities from various (inter)disciplinary backgrounds. Diversity is needed for top research.
My research always has practical relevance. I like contributing to addressing societal problems, often referred to as the "grand challenges". You can only tackle these by theorizing based on the state of the art of the various disciplines. This is also reflected in my publication record, ranging from public administration to computer science outlets. Publishing and presenting my research is necessary to share your scientific knowledge with others and advance the field. I always enjoy it when my work is cited but also adopted by practitioners. The latter can take many years or even decades. I sometimes got questions from papers published more than ten years ago. Before research gets mainstream, it takes time.
---
Q2. How do you aim to let society profit from your research?
Education and capacity building is, in my view, essential for creating a better society. I am a pioneer in the development of online education by developing the "open government" Massive Open Online Course (MOOC), which has received thousands of participants over the years. This has enabled us to educate the world and improve open government. People from all over the world have attended this MOOC and have used this knowledge; it has even been translated into other languages.
The establishment of the Digicampus is another example, a quadruple helix innovation partnership, in which government, business, science, and citizens work together to innovate public services. Working with the various groups is really amazing and insight full. This is done through collaborative research, agenda-setting, round-table discussions, market consultation, and experimentation. In addition, Digicampus is developing a controllable Digital Sandbox, from which we work on proof of concepts for questions for which nobody has a solution. Although a huge societal impact is created, here the risk is that you become a kind of consultant. The focus should be kept on the research side and contributing to scientific knowledge. That is where you can really make a difference.
---
Q3. A few projects are mentioned in your biography, including the "Institutionalizing open data practice in Africa" and "eGovPoliNet". Could you share some light on these projects or others and what you are most proud of regarding them?
In our field, research is not done in an ivory tower. Often we collaborate with other organisations to make an impact. Specifically, many EU H2020 projects aim to make an impact by prototyping, experimenting, and measuring the impact. In past projects, we have looked at all kinds of new technology, like Artificial Intelligence, clouds, semantic web, blockchain, DAOs, SSI, and how this can be used for the good. The government often needs to be transformed, as there is a continuous evolution between the organisational and the technical aspects. This is not well-understood and requires both knowledge of the technology and organisational realities. The projects aim to theorise and develop generic knowledge and make a societal impact at the same time. I am proud if both happen in a project, we advance our knowledge and make a direct societal impact. That both are possible is shown by the successes of the projects.
---
Q4. You are known for being a substantial contributor to many conferences in the area and are part of several editorial boards. Do you feel there is a sense of community in EGOV that perhaps is not so easily found in other areas?
The research community is needed to advance this field. In Digital Government / e-Government, you will find persons from various disciplines who will find each other as they share the same empirical field, which is influenced by digitalisation. They are interested in a variety of research questions tackled by a variety of research methods. Each of them contributes to the field in their own way. We need all those researchers to advance the subjects. As in each field, you need top journals, like Government Information Quarterly, which is a leading publication in this area. For any top journal, quality is leading. As we have people from different disciplines, we should take that into account and foster diversity.
In my view, the community is still too fragmented. My ambition is to create a coherent community and alight the activities in the fragmented research communities. Each of the subcommunities is relatively small, but when you look at the Digital Government / e-Government reference library (EGRL or DGR), we have a large and vibrant community. Fragmentation is not good as we might not be aware of each other's research. We need to meet each other, discuss, research, and work together. That is why I am active at these various places.
---
Q5. What do you think will be the major trends in Digital Governance in the upcoming years?
Our society is moving to a digital society in which the boundaries between our physical and digital world are not becoming that clear anymore. We start running decentralised autonomous organisations, collect data using Internet of Things devices, make automated decisions based on data, develop the digital space, whereas our understanding of digitalisation is limited. With a limited understanding, governance becomes even more challenging, as we often do not know what needs to be governed! It is not about a single technology; if one talks about AI, they might not see the larger picture that this is part of the continuous moving towards higher levels of automation in which governance and organisations are changing and that we already have plenty of interdisciplinary research in this area. Building on the shoulders of giants is crucial. It is also not about collaborative governance, co-creation, disruption, transformation, and other buzzwords. They only show temporary attention. Research should take a long-term perspective and contribute to solving the grand challenges by taking a socio-technical approach.
---
*The views and opinions expressed in this interview are those of the interviewee and do not necessarily
reflect the official policy or the opinions, beliefs, and viewpoints of the UNU.