Since its start of operations in July 2014, the United Nations University Operating unit on Policy-Driven Electronic Governance has developed several projects and initiatives focused on three main areas, as detailed below.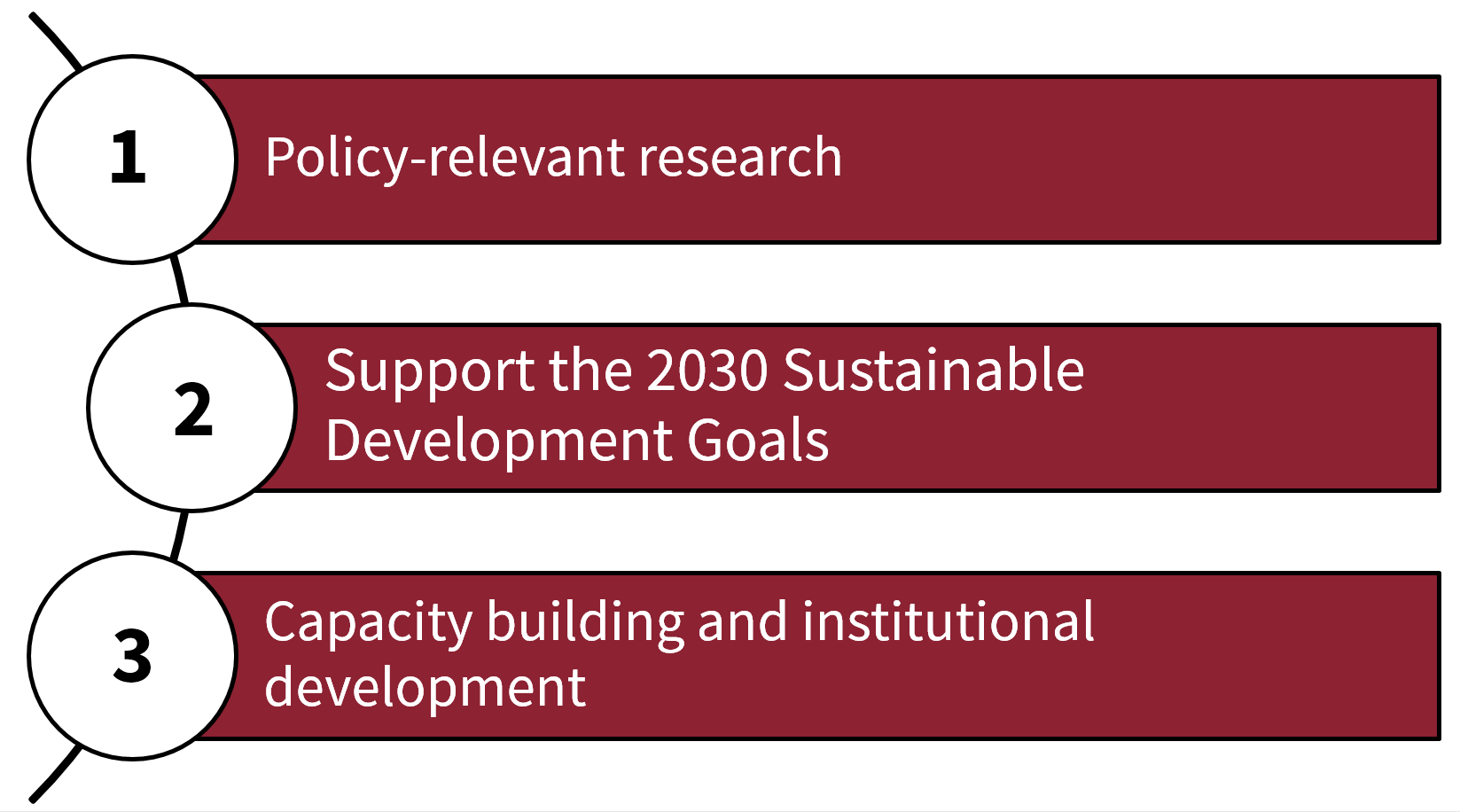 ---
1. Policy-relevant research
Highly qualified and policy relevant research, mobilizing synergies among different stakeholders and bringing to life a world-wide community of academics, practitioners, political decision makers, and a diversity of public and private stakeholders.
Participation in several academic consortiums for H2020 projects and related European initiatives;
Promotion of ICEGOV – the world flagship conference on EGOV gathering 1600 participants from 34 countries in 2017, New Delhi, with 560 submissions of scientific papers and a 26% acceptance rate.
2. Support the 2030 Sustainable Development Goals
Clear commitment to sustainable development through an extensive research programme on digital transformation as a tool for sustainable development, empowered citizenship and strong, accountable institutions.
Design and monitoring of the Digital Agenda for CPLP (Community of Portuguese-speaking countries) with ITU (2017-18);
Study and policy recommendations on "Introduction of Digital Certification State Platforms" (Portugal and Portuguese-speaking countries) (2017).
3. Capacity building and institutional development
Design and promotion of a network of Colombian universities to establish the GCIO (Government Chief Information Office) function in the country and provide long term sustainable training (2015-16);
Design and monitoring of an executive training programme on EGOV and Digital Transformation delivered at UNU-EGOV and locally in Angola, Moçambique, Cabo Verde, S. Tomé e Principe, East Timor (2016-17);
Extensive Government Fellowship Programme (involving, up to now, local partners in China, Georgia, India, Kenya, Madagascar, Russia, Uganda) aiming at mobilizing Governments and Public Agencies around action-research projects on digital transformation for the public sector and its impact for the 2030 Agenda;
Study and policy recommendations on "Strengthen Higher Education Systems in Africa for EGOV training and qualification" (EU funded).